Dawaa Dost – An online generic medical store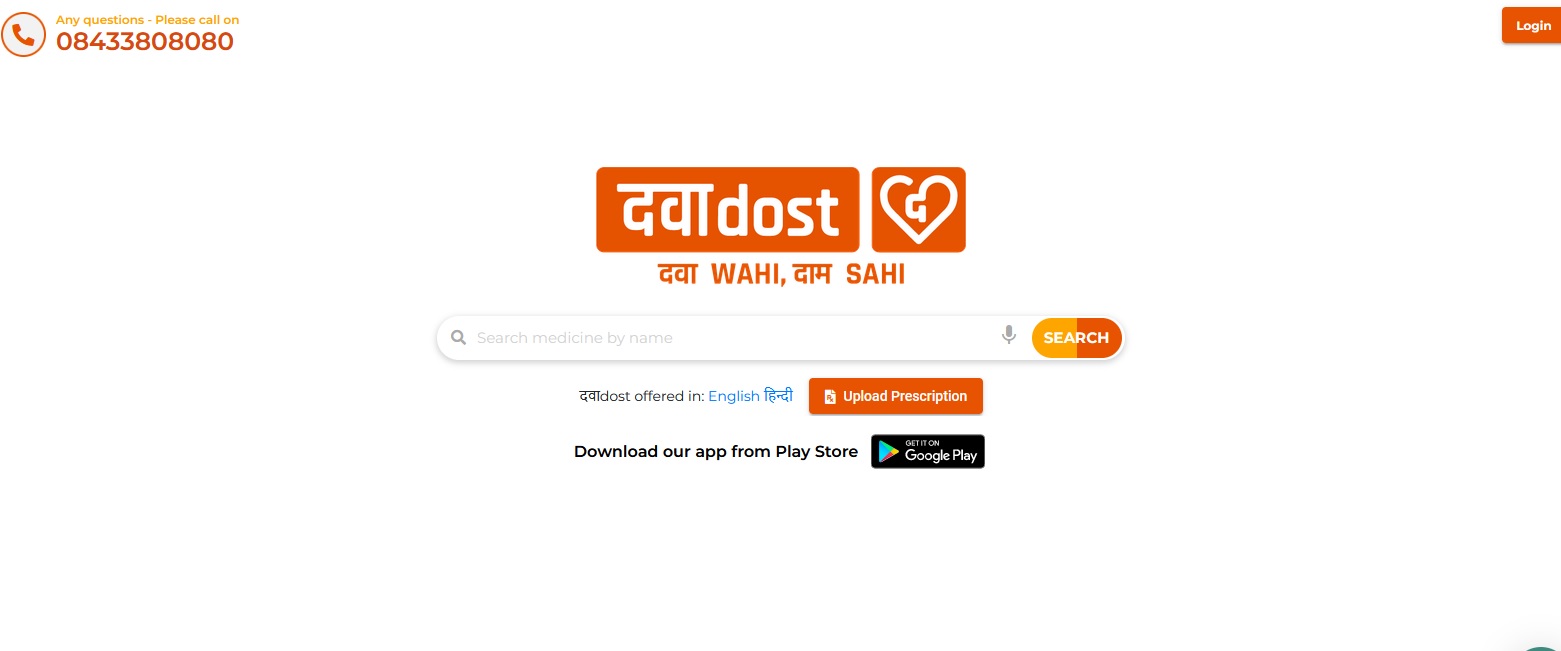 Healthcare has become one of the most expensive these days. Getting treatment at renowned hospitals to laboratory tests for diagnosing diseases and buying medicines is a costly affair.
In this context, aiming to provide cost-effective healthcare solutions, Dawaa Dost emerged into the sector.
Amit Choudhary, Yash Harlalka, and Anirudh Batwara launched the startup in 2018. The trio worked with many NGOs that contribute to healthcare services in India. At that time, they realized that many Indians were facing healthcare challenges.
While some of them do not have access to good quality healthcare services, others are facing difficulties in getting affordable medicines. In addition to that, many people do not have adequate knowledge of medicines and issues related to them.
This Jaipur-based startup aimed to address these issues. Dawaa Dost is a pharmacy retail chain for affordable generic medicines. It is an omnichannel retail chain of pharmacy for generic as well as regular medicines.
Dawaa Dost does not manufacture medicines but has tied up with well-known pharma companies. Besides, the startup tries to promote awareness of the usage of medicines and other issues related to them through its video platform – Medwiki, and mobile application – Karma Dost.
It has over 70,000 medicines. Customers can save more than 50 per cent on their pharmacy bills. For instance, the cost of Amlodipine, a medicine that is used for hypertension is ₹4 per tablet normally. But, it is sold for ₹1 on Dawaa Dost. Thus, the startup assures customers to save money on every prescription.
Dawaa Dost has partnered with more than 2,500 Kirana stores in Tier II and III cities. It works on an affiliate marketing model.
So far, around 50 million Indians have used its services. The startup aims to reach at least 200 million people by the end of this year.
Image Credit: Dawaa Dost Website Screenshot
Image Reference: https://www.dawaadost.com/
What's new at WeRIndia.com