Coutloot helps street vendors start a free online store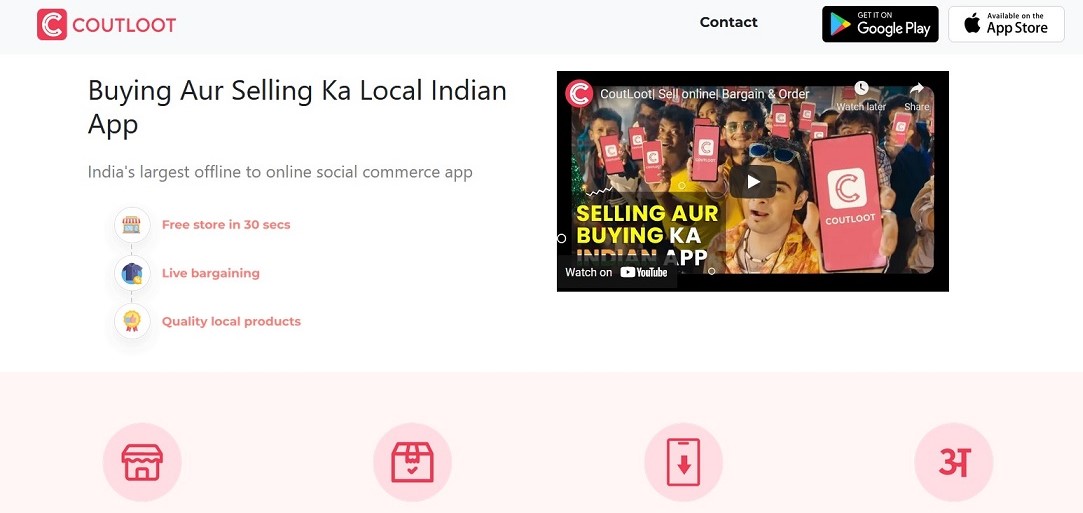 Due to COVID-19 restrictions, many small shops had to remain shut during lockdowns. In this situation, online operations and digital presence become essential to sustain in the long run.
However, it is difficult for small businesses to establish an online store or sell online using other eCommerce platforms. Though some shopkeepers started selling their products using Amazon and Flipkart, all traders were not able to do so due to various reasons.
To help such people, many companies are offering services to establish online stores on their platforms to reach more buyers.
Coutloot is one such startup. Jasmeet Thind and Mahima Kaul founded it in 2016 to help street vendors and marginal shopkeepers sell online. The startup also provides support in logistics, payments, and reconciliation. Fashionable items and apparel, shoes, electronics, and home décor are some of the products sold on Coutloot. The startup mainly focussed on street vendors to help improve their sales significantly so that they use the platform continuously.
Coutloot's operations have been grown over time.  Within three years, the number of sellers on Coutloot Tier II, III, and IV towns has doubled. After COVID-19, the number has exponentially grown.
Coutloot claims that the average monthly revenue of a seller had grown to ₹16,500 in December 2021, from ₹2,500 in January 2020.
This Mumbai-based startup has more than 6.5 lakh sellers. Nearly half of them are active sellers each quarter. Coutloot says that the platform is simple and easy to use. Unlike large eCommerce platforms dominated by many traditional sellers, Coutloot has small retailers. They can bargain with their customers on Coutloot.
Coutloot enables vendors to create their online store on the platform to sell their products. It works like a physical store. More than 90 per cent of vendors operate physical shops. Besides, a majority of sellers are from north and central India. Hence, they can communicate in their common language, Hindi.
It has more than 10 million users at present. Around four lakh orders are done each month, with an average order value is ₹450.
Image Credit: Coutloot Website Screenshot
Image Reference: https://www.coutloot.com/
What's new at WeRIndia.com