AjnaLens – India's first Augmented Reality headset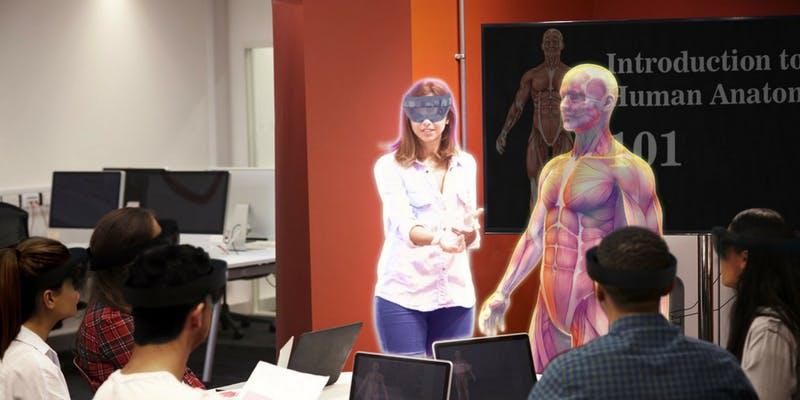 Augmented Reality (AR) is one of the most significant technological revolutions in recent times.
Beginning as a tool in computer and tablet games, it has now expanded to more serious uses, such as military and healthcare operations.
Models like the Microsoft Hololens and the Magic Leap One are common around the globe, but now, India has developed its own AR headset, AjnaLens.
AjnaLens, the first AR headset made in India, was developed by Dimension NXG, a startup based in Mumbai.
Ajna, which means "power of the sixth sense", perfectly describes the incredible sensory wonders of this revolutionary breakthrough in technology.
In November of 2014, Pankaj Raut, Abhijit Patil, Abhishek Tomar, and Gaurav Godbole joined together to found Dimension NXG.
The startup was backed by the funding of several people, including Vijay Shekhar Sharma, the founder of PayTM, and Chetan Kajaria, the joint MD at Kajaria Ceramics.
The Dimension NXG team gathered the resources they needed, and they began doing research and development toward making India's first AR technology.
Soon, they finished their development on AjnaLens, a headset that creates a real-time mesh of one's surroundings with 3D holograms.
Users can interact with holograms, superimpose holograms on real-life objects, and put annotations on holograms.
The AjnaLens headset can show a 90-degree field of view, which makes it easy to view content and gives a large breadth of vision to the users.
The users can give inputs with their voice, eyes, and gestures.
This makes the AjnaLens interface extremely intuitive, and it also allows users to work with it while having their hands free.
AjnaLens has two main advantages over its competitors: its wide, 90-degree field of view, and its affordable price of $1,500.
In the future, Dimension NXG is planning to target several enterprises, such as automobile and aerospace enterprises, and give them end-to-end solutions with AjnaLens.
Although AR was a science-fiction dream not too long ago, products like AjnaLens are proving that technology that was once a fantasy is quickly becoming a reality.
Image Reference: Yourstory
Recent Posts

Shami or Jand tree is one of the

Telegram supports numerous platforms like Android, iOS, Windows

The government decided to launch a track and
What's new at WeRIndia.com