Review: Bachchan's strong, but Yudh starts off too slow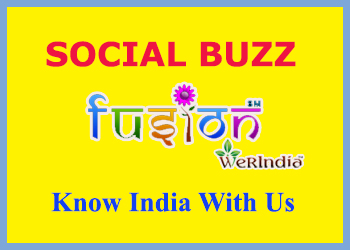 Amitabh Bachchan is now doing a television show.
That was pretty much all we knew of Yudh before it began, and that is still virtually all we know after the first episode.
Unlike the high-concept American TV shows it visibly wants to emulate, the ambitious Indian show is keeping its cards a bit too close to the chest, leading to a pilot episode that hardly goes anywhere.
There is a solid cast in place — with Bachchan leading from the front, naturally, supported by reliably good Kay Kay Menon and Zakir Hussain — and a couple of ideas, but the show's writing really doesn't inspire applause just yet.
The pilot episode starts off painfully slow, taking its own footage-chewing time to establish Bachchan's Yudhishtir Sikarwar (the titular Yudh) as a businessman with some twisted familial secrets and a mysterious, apparently fatal physiological disorder.
He's honest, he's successful, but he appears to have many a skeleton in the closet. As he tells an old(er) mentor during a moment of cringeworthy expository writing, he was a structural engineer who grew disillusioned with the government.
With director Ribhu Banerjee clearly influenced by Breaking Bad – the entire first half-hour seems made up of pauses, grunts and deliberations, with the occasional cough thrown in — things are slow off the mark, a bit too slow.
The execution is too uneven, with the sound design marred by a heavy background score and Bachchan's baritone indecipherable in places, reminiscent more of something like a recent Ram Gopal Varma film than anything nice.
What our creators need to realise is that even Breaking Bad showed us Walter White's situation right off the bat; we knew he was dying, wanted to provide for his family, decided that making crystal meth was something he was oddly suited to.
There we go.
Immediately, right from the first episode, we could choose whether or not to care, whether or not we wanted to invest several hours of viewing time into that man's story.
Yudh leaves things a bit too wide open.
Is Bachchan hallucinating hitchhiking clown or is this a slow psychological horror show?
When he says he can "see" buildings that will fall apart, is he boasting of experience or being literal, and is actually half-superhero? (With the other half becoming even more superheroic once the experimental treatments to save him have some unforeseen, awesome side effects?)
Or is this the story of a magnate finding his life falling apart, trying to keep things under wraps before everything goes awry?
Right now, exasperatingly enough, we can't say, and it could be either/none/all of the above.
Bachchan looks committed, though, and the show does display enough ambition to ensure we watch at least a few more episodes before making a decision.
One thing is for sure, however: given the number of meetings these characters attend, they really need to learn how to keep their cellphones on silent.
Recent Posts

Meet Pratap Chandra Khandwal, a traffic cop who

India is the first country in the world

Almond flour is rich in vitamin E, so
What's new at WeRIndia.com