Telangana man makes eco-friendly pens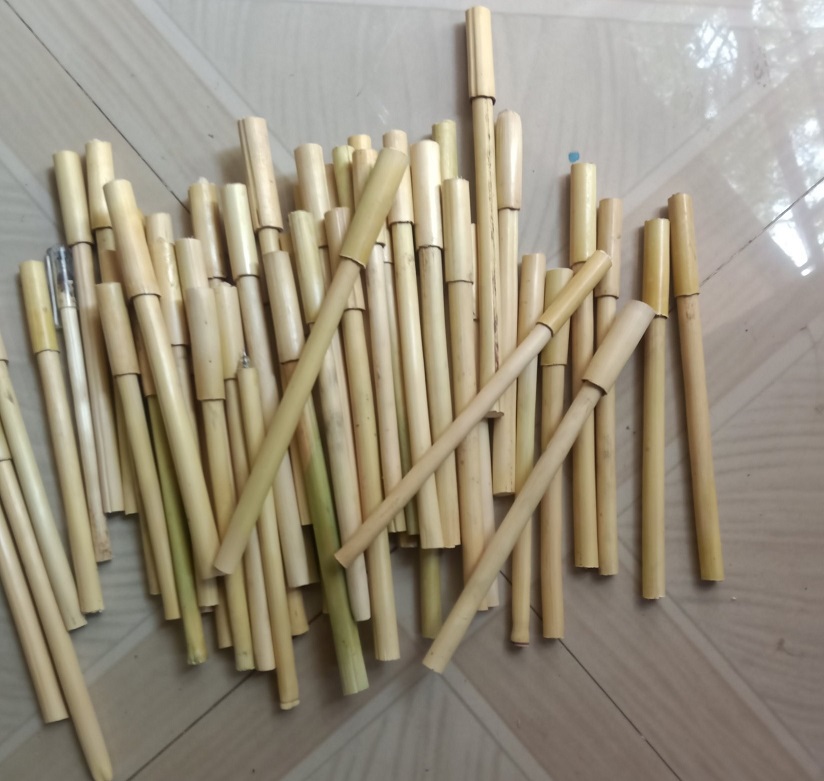 To reduce stubble burning, this Telangana man, made eco-friendly pens using corn husk. Raju Mupparapu is a famous innovator. Hailed from Gopalapuram village in Warangal, Telangana, Raju created several innovative things. His battery-operated bicycle and sensors for street lights are popular.
This 30-year-old man now designed a pen using corn husk. Several farmers in his surrounding areas cultivate corn. They remove the outer husk while sending the corn to the market. As they find no value in the husk, they burn it. Observing it, Raju wanted to do something with the husk to avoid corn stubble burning.
Raju brought some of the corn husks and cleaned them. After that, he flattened all husks before converting them into a useful pen. Then he cut them using a cutting machine.
He turned them into cylindrical shaped-holders to keep pen refills. He used a metal rod and mould for this. The cylindrical shape has two open ends. After inserting refill through one end, Raju tightens till it adjusts properly and holds firmly. Then, he closes the other end by pinching it.
Raju says his corn husk pens provide two solutions, one is it can reduce the waste generated from disposable pens and another is, it can prevent the burning of the corn husk.
Raju makes the cap in the same way, but with a larger diameter so that the pen fits into it. It takes around 10 minutes for making each pen.
He gifted one of the pens to the Warangal Greater Municipal Corporation Commissioner a few days ago. The Commissioner was very much impressed by the innovation of Raju. He asked Raju to place higher quality refills in the pens. Raju agreed to this and the Commissioner placed an order for 1,000 pens for his office.
Raju made 100 pens and delivered them at a price of ₹10 per piece. Currently, he is busy fulfilling the order by making the remaining pens.
Image Credit: Raju Mupparapu on Twitter
Image Reference: https://twitter.com/Rajumupparapu1/status/1386889915334463488
What's new at WeRIndia.com