MeraDoctor – Great Health Solution via Phones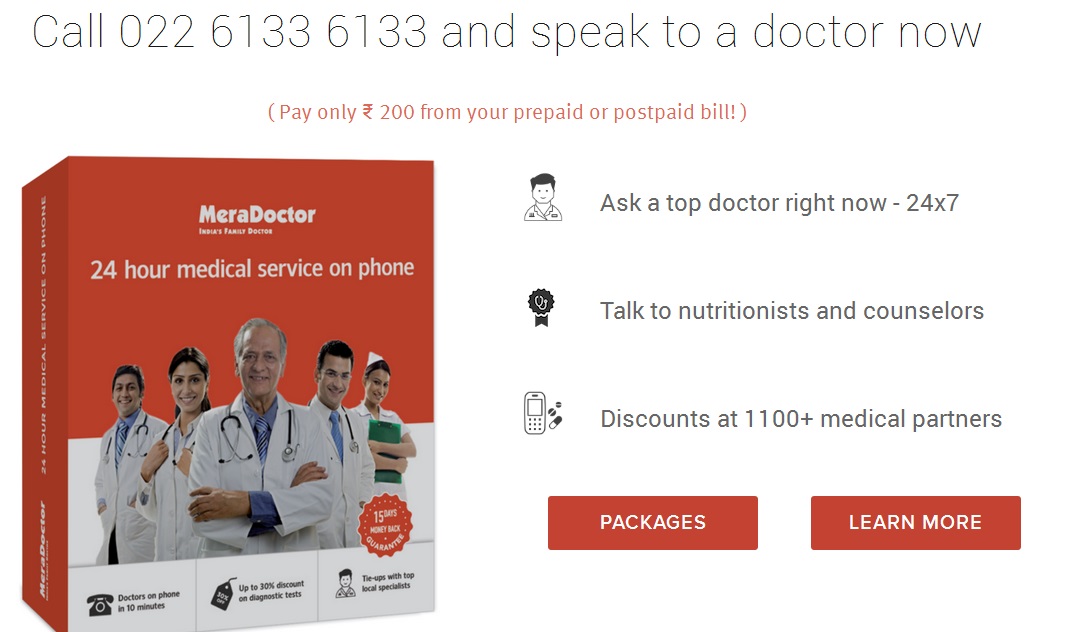 Have you ever thought if anybody provides health advice on phone? Can you imagine the doctors calling you, enquire your health conditions and suggest recommendations to treat them when you just give a missed call? Do you think it is possible in India? Yes, it is. Here is one such health solution – Mera Doctor.
MeraDoctor is one of India's leading health advisors by phone. It is a great health solution for people who want to get health advice from qualified and expert doctors. The health experts on MeraDoctor available round the clock to serve their patients.
It is very simple. If the patients give them a missed call at 022 6133 6133, they will call back within 10 minutes. A licensed doctor would enquire about the problem on phone and provide solutions to it. Whether the problem is big or small, they don't mind and give their advice.
Complete plan of action will be offered by professional doctors including counseling, recommended tests, OTC medicines and referrals to a physician if needed. Advices are based on health problems reported by patients; before ending the call, doctors ensure that all the questions are answered by them.
Regular follow-up sessions are there to facilitate better services. Patients can request to speak to a male or female doctor or the doctor with whom they spoke earlier. Health records are stored electronically for future reference. MeraDoctor assures that the firm won't share the medical information with anybody including the family members of patients without their permission. Medical advice is also provided via SMS. A word of caution – This is in no way an emergency service and hence should not be used for medical emergencies.
What's new at WeRIndia.com