Jaipur couple sells artistic furniture using honeycomb paper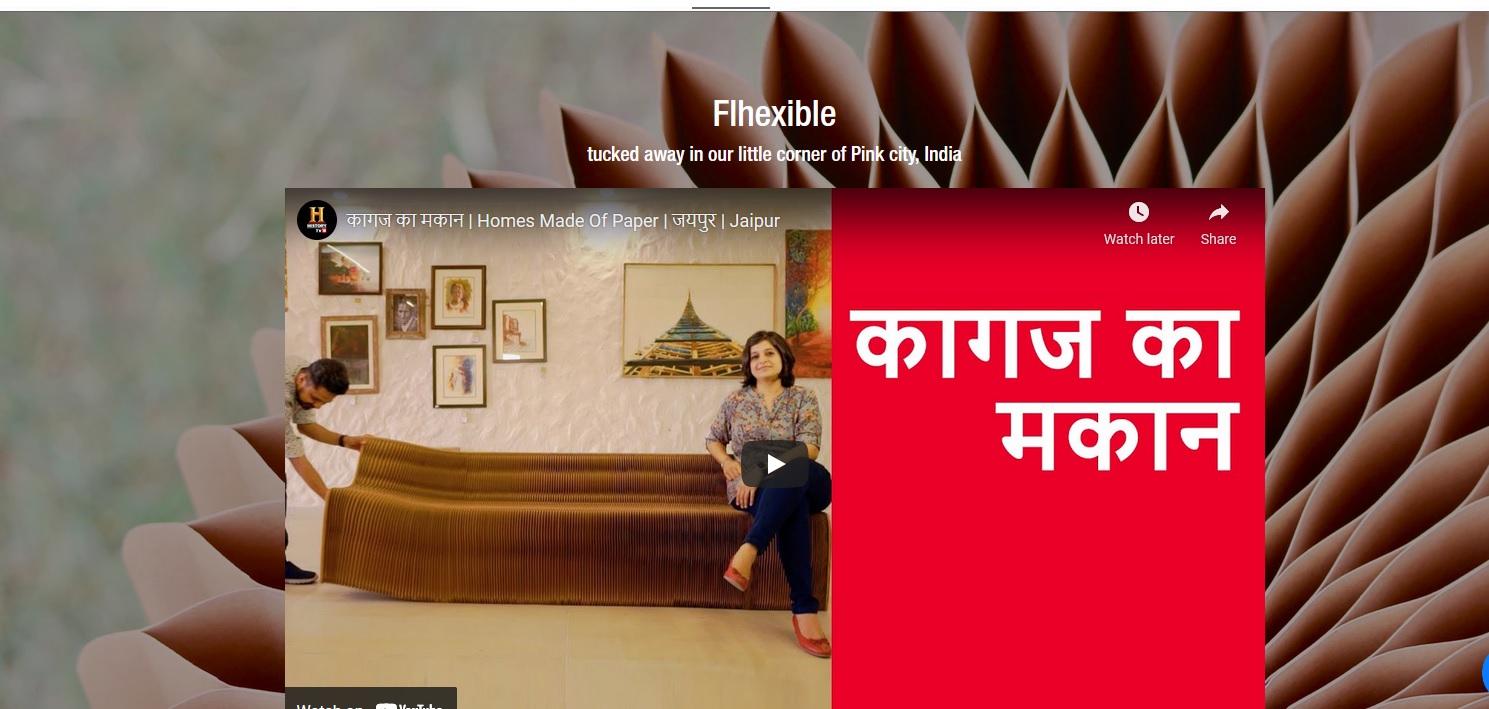 You might have seen honeycomb paperboards, which are mainly used for packaging purposes due to their strong base.
This Jaipur couple is making artistic furniture using honeycomb furniture. Shilpi Dua and Abhimanyu Singh, a couple from Jaipur, thought creatively and made beautiful furniture with honeycomb paper.
Shilpi Dua is an architect. She made different products as part of her project work during her studies.
Later the couple wanted to use this paper creatively. They use honeycomb papers in the construction as an alternative to bricks and concrete for building walls. Thus they wanted to reduce the carbon footprint.
Later, some of their clients asked them to make furniture with paper. Then they made various designs of chairs, sofas, stools, cots, futons and many more. These products are lightweight and biodegradable. The uniqueness of these products is they can be folded and carried easily from one place to another.
For instance, a table can be folded and keep it on the shelf. Users can open and close it and make different patterns.
They launched a startup, Flhexible, to sell their products. The cost varies with each product. For example, a slim mobile phone holder is available for ₹499. The foldable bed is available for ₹19,999.
All their products are made with fire-resistant and water-resistant paper. However, one should avoid keeping them in wet spaces, as contacting with water for a long time can damage the structure. Though they are made from paper, they have a good strength due to honeycomb cells. Hence, they have a durability of 5 to 10 years if carefully used as per specified instructions.
The couple made beds and donated a few of them to the Jaipur district administration during the pandemic.
These beds weigh 10 kg and can be installed within two minutes; they can bear a weight of up to 300 kg.
Image Credit: Flhexible Website Screenshot
Image Reference: https://www.flhexible.com/
What's new at WeRIndia.com