This intellect step helps reducing plastic in schools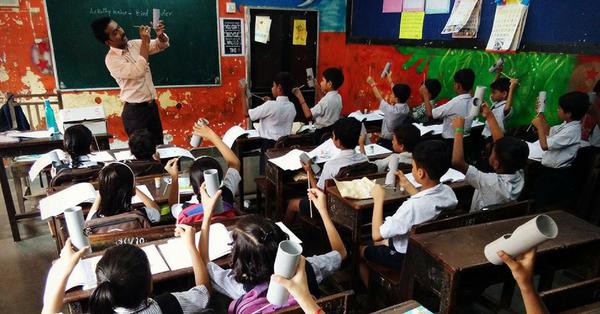 Sometimes, mistakes are committed involuntarily. However, correcting them after knowing is a good thing.
Here is a startup that admits its mistakes gently and came with an innovative solution.
High school students have practical experiments for which they need the supervision of teachers.
In order to improve the students' experience and fill the void of experiential learning in our education system, LIFE (Learning Is Fun & Experiential) Labs came into picture.
The founder of LIFE Labs is an engineer who started his startup with an aim to provide innovative and fun filled teaching or learning methods to students.
In this context, the startup came up with several DIY kits to engage the students in various scientific concepts.
When the company just started, most of the kits made by them were made of plastic and the company did not observe the fact.
During a recent annual meeting, it was shocked to know the fact that nearly 700 kg of plastic waste was being generated each year by the company alone.
As plastic waste is one of the major causes of high carbon-dioxide emission, the company immediately wanted to stop using plastic and sought other alternative sources.
The company mulled about the kit material that can be easily reused and recycled. Then, LIFE Labs introduced kits with reusable material.
Plastic cups have been replaced with paper cups, and plastic bags with cloth bags.
Not just that, the team is creating awareness on the use of plastic alternatives and their good to the environment and humans. Thus, it makes the students environmentally conscious.
Plastic bags generally attract children, and if they see a cloth bag in the place of a plastic, they might be curious about why it has been replaced.
So, explaining the reason improves their knowledge and satisfy their curiosity. This helps the new generation to reject the plastic that cause harm to the environment and force their elders to follow the greener lifestyle as well.
Image Reference: Thebetterindia
What's new at WeRIndia.com