India's first 3D planetarium is an amazing experience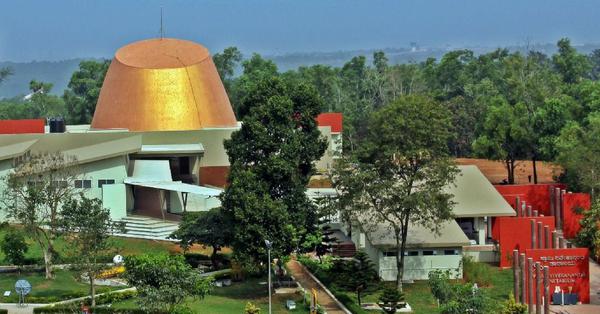 Curiosity has always been at the core of progress, and both science and discovery are driven by a desire to learn more about the universe.
Now, in India, people can learn about the universe in an even more exciting way with the first Indian 3D planetarium.
This planetarium, known as the Swami Vivekananda 3D Planetarium, is in Pilikula, Mangaluru, at the Regional Science Center.
It was inaugurated on March 1st of this year, and regular shows are beginning on March 4th.
This planetarium is one of the few planetariums around the world that has opto-mechanical and 3D digital hybrid systems, which can deliver Ultra High Definition (UHD) tours of celestial bodies.
Optical projectors for planetariums are far different than typical movie projectors.
They can project an entire sky of stars over a dome with complete precision and uniformity.
The Swami Vivekananda 3D Planetarium sets itself apart from other planetariums with its Megastar IIA optical projector, which can deliver displays of stars with incredibly high definition.
It was developed by Ohira Tech Japan, and it is an 8K ultra-bright LED-based projector with 32 lenses.
The projector can simulate a space travel experience by projecting 20 million stars onto an 18-meter diameter projection dome.
The planetarium has a 5.1 theater surround sound system and active stereo 3D glasses, both of which add to the immersive experience of the extraordinary displays.
Building this planetarium was not an easy feat, taking over four years to complete and costing about ₹36 crore.
It is located at Dr. Shivaram Karanth Pilikula Nisargadhama (SKPN), as another addition to the many educational and scientific attractions in the area.
The planetarium covers an area of about 5,200 square feet, and it houses about 170 seats.
With its incredible celestial displays that provide both education and wonder, the Swami Vivekananda 3D Planetarium is sure to attract people of all types, from curious young students to learned astronomers.
Image Reference: Thebetterindia, Thenewsminute
What's new at WeRIndia.com