India's most energy efficient fans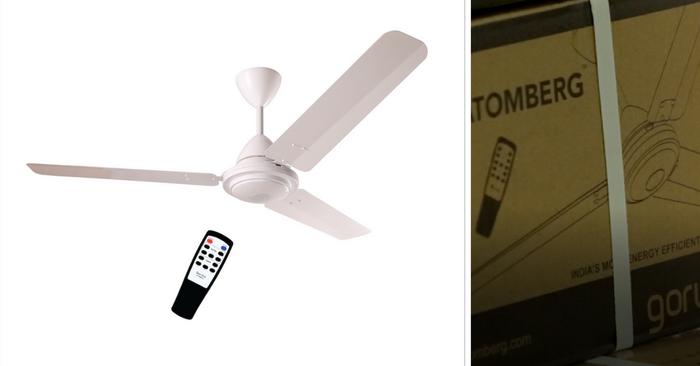 Ceiling fans are probably one of the most commonly found items in any house. Most people wouldn't even pay attention to them.
The modern ceiling fan was first manufactured in India by Crompton Greaves Ltd in 1937. By the 1970s they became a bit more energy efficient and spread to almost every household.
However, there hasn't really been many advances after that. In more than 50 years, the technology of ceiling fans has not seen much change.
This is the reason why two IIT grads have decided to make advances on their own. Manoj Meena the CEO and Founder of Atomberg Technologies says that they wanted to make ceiling fans much more energy efficient.
After Meena graduated from IIT-Bombay, Atomberg was founded. Meena along with his fellow graduate Sibabrata Das both together decided to make this company big.
While the company worked on other things, the duo saw that India is struggling with electricity crisis. They wanted to make products which are innovative and save resources.
They started working on their innovation since March 2015 by making prototypes. In October 2015, they were able to launch their fans.
These fans were named Gorilla fans. These fans consume much less power than a traditional ceiling fan. While most fans consume 75-80 watts on purchase, these gorilla fans only consume 28 watts. Even the BEE 5-star rated fan consume 50-55 watts.
This makes them very useful in areas with power cuts where people have inverters. The fans can run almost three times longer on inverters.
The gorilla fan also comes with smart features like a remote control and sleep/timer mode.
Those who are interested in these gorilla fans can buy them on common online shopping websites like Amazon and Flipkart. Their prices range from ₹3600 to ₹4100.
Image Reference: Thebetterindia
What's new at WeRIndia.com