IIT Delhi develops Vegan egg from plants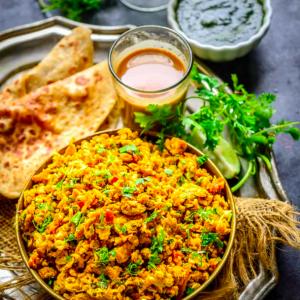 Considering the concept of veganism, many researchers and scientists are exploring ways to create products from plants.
In this context, researchers at Indian Institute of Technology, Delhi developed a vegan egg from plants. This gluten-free egg is made of moong dal.
Though most people agree that consumption of non-vegetarian increases environment pollution, they cannot completely switch to vegetarianism due to several issues. One of them is the lack of adequate protein requirement for the body.
But, now researchers are working on addressing the issue, some people will be interested in consuming them.
The researchers created these plant-based eggs using protein isolation technology. The cooking procedure of these eggs is similar to that of chicken eggs.
Assistant Professor Kavya Dashora he Centre for Rural Development and Technology at IIT Delhi led the research. Rahul Dewan from Four Pursuits Ventures funded the research.
He said that animal slaughter is one of the leading causes of greenhouse emissions. Hence there is a need for non-vegetarian alternative products.
Dashora said that this moong formula egg is a good alternative to eggs. They have the same taste and protein levels as chicken eggs. They are a cleaner source of protein for vegetarians and vegans. As they do not contain animal ingredients, there is no risk of animal-based diseases like bird flu. Besides, there is no harm to animals.
These plant-based eggs are gluten-free; hence people who are allergic to gluten can consume them happily. Furthermore, they have zero cholesterol, so even patients with cardiac problems can eat them.
The moong-based egg bhurji product of Plantmade is priced at ₹299. It is available in bottle in a quantity of 450 grams. Currently, it is available in South Delhi and Gurugram.
Image Credit: Plantmade
Image Reference: https://plantmade.in/product/vegetariananda/
What's new at WeRIndia.com