GPS footware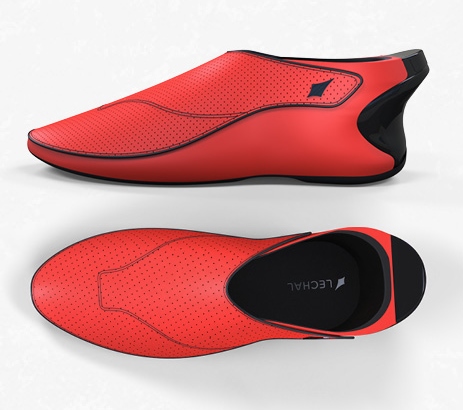 Only the wearer knows where the shoe pinches. That is what Ducere Technologies seemed to think, too, so it has started the world's first interactive haptic footwear. It sounds cute, and even looks cute! Called 'LeChal', this GPS-enabled smart sports shoe actually vibrates, showing a the way to every wearer.
LeChal has been conceived by Krispian Lawrence and Anirudh Sharma. With the help of Bluetooth technology, the shoe will link you with the user's smartphone. Simple, straightforward gestures through the foot are employed, so that the wearer can make use of the tool to keep track of any activity from a 'fitness' point of view. Through vibratory responses, the footwear communicates with the user. The Lechal App is in connection with Google Maps, permitting you to manage your mobility easily, no matter where you are.
Now what on earth is haptic technology? A tactile feedback technology which recreates the sense of touch through force and vibrations. If you still haven't understood what it means, never mind! Just buy one and check it out.
After all, the tagline says "Innovated In India". That is a matter of pride for all of us who haven't innovated it, but can thrill in the experience of it having got created!
What's new at WeRIndia.com