Engineer's innovation for making strong newspaper bags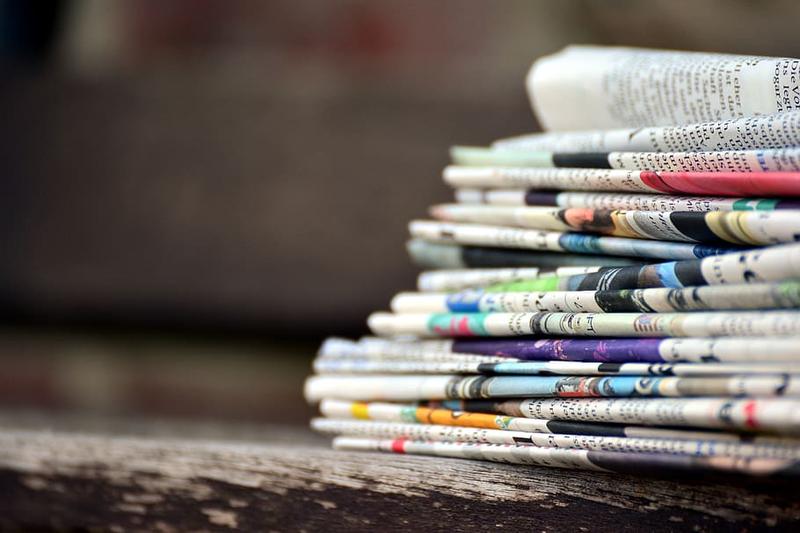 Many people are switching to plastic alternatives due to their harmful effects on the environment. They prefer to use cloth bags, paper bags etc., instead of plastic carry bags. However, these bags are difficult to use when carrying damp items like milk packets, fish, vegetables etc. Besides, bags made out of paper are expensive due to their high production cost.
In this context, an engineer from Karnataka came up with an innovative solution. Dhananjay Hegde from Karwar made leak-proof paper bags. These bags are ideal to carry damp items. In addition to that, they are recyclable and cost-effective. They are strong and hold up to 10 kg.
Before finalizing his paper bags, Dhananjay experimented with scrap newspapers. He used novel stitching techniques and corn starch to make these paper bags. He tried to reinforce two layers of paper by adding stitches with the banana plant fibre. Though the double-layer made the paper bag strong, it could not prevent it from being wet when damp items were kept in it.
Hence, Dhananjay researched well and realized that corn resin could act as leakproof. Besides, it made the bag stronger. He also used different materials to give a smooth finishing look to the bag.
When he carried this bag to his office, his colleagues inquired and asked him to make some bags for them. They felt comfortable with using these bags to carry fish. These paper bags cost ₹2.
He also developed a prototype of a machine that makes strong and durable paper bags. This machine is built with PVC pipes. The machine cost him around ₹1.5 lakhs.
He wants to install these machines for free for businesses to create employment for many people. He also identified various products like plates that can be made out of paper. Currently, he is improving the machine for commercial production.
Image from Pxfuel (Free for commercial use / CC0 Public Domain)
Image Reference: https://www.pxfuel.com/en/free-photo-qibgc
What's new at WeRIndia.com