A device that can reduce deaths in accidents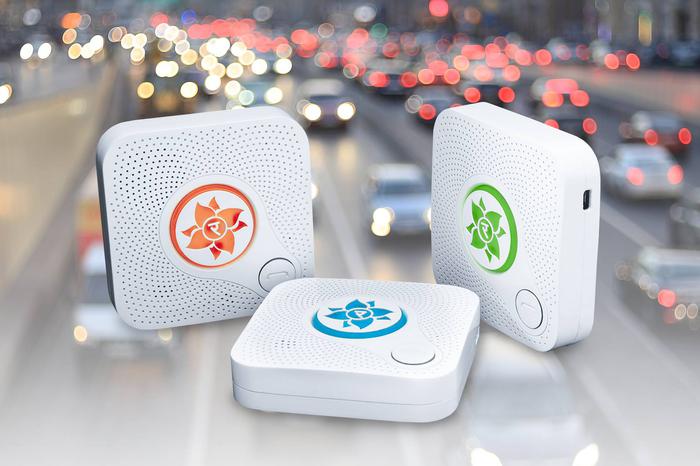 There are many times where people might need assistance on road. With Raksha SafeDrive, a specially made device, placed in your car, you don't have to worry about calling for assistance in case of an accident or road emergency. The device will automatically do it for you.
Prasad Pillai, the man behind the creation of this device got the idea when he was travelling on a highway with his wife and narrowly missed an accident. The brakes of their car snapped and they were stranded on the highway without any help. That was when he realized how tough it is to get assistance in situations like this.
After that, he bought together a team of six people and set up eLsys Intelligent Devices Pvt Ltd., with his friend Jayanth Jagadeesh. His organization has developed the Raksha SafeDrive device. It is made to help reduce the time taken for assistance to reach the victims of road accidents. It also helps people who are stuck in road emergencies.
The device is a dedicated Internet of Things (IoT) device which should be kept inside the car as an accident management system. An IoT is basically a network of physical objects embedded with electronics, software, sensors, and network connectivity. With the help of the network, the objects can collect and exchange data. The device can be used in all kinds of vehicles like, auto rickshaws, bikes, trucks, etc.
The device has an automatic crash detection system which can help provide assistance immediately after accidents without any delay. It alerts helpers like friends, police officials and hospitals. Five contacts can be setup. The device also has a GPS tracker. Users can use the panic button which opens a two way communication with a 24×7 call center. The device also analyzes speed of driver and tells users how well they are driving.
Image Reference: Technopark.org
Recent Posts

Soluble fibre also helps reduce LDL cholesterol.

If you have any outstanding tax dues, you

Do you want to be the proud owner
What's new at WeRIndia.com