Women makes Rakhis for soldiers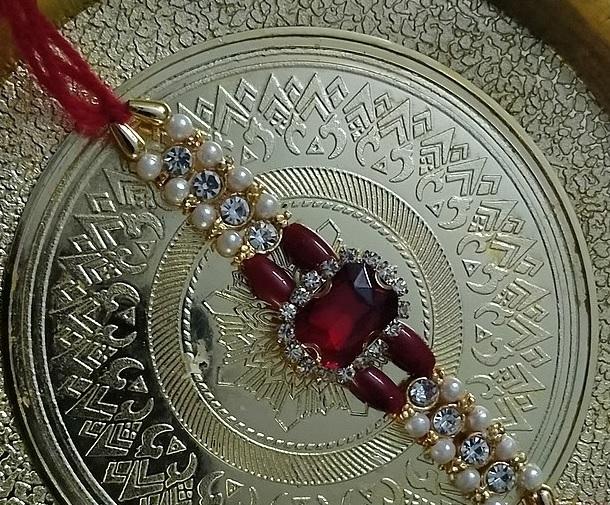 Ahead of Rakshabandhan on August 22, some women in Surat have been making rakhis for soldiers.
Soch Foundation, one of the NGOs in the country, took this initiative to honour soldiers at the borders while providing employment opportunities to people in need.
Ritu Rathi, the founder of Soch Foundation, said that around 7,000 rakhis would be made in this project in Surat to tie on the wrist of soldiers by wishing for their safety and wellbeing. Soldiers guard the borders. Hence they are treated as brothers, and that's why the NGO wants to make rakhis for them.
Under the project, widows and differently-abled people will be provided opportunities.
In another incident, Gujarat students also designed Tricolour rakhis for soldiers at the borders who defend the country. Students of Tapasvi School, Rajkot, made these rakhis to thank them.
Nowadays, many people are opting for eco-friendly products. In this context, different companies and Self Help Groups (SHG) are making eco-friendly rakhis to create awareness among people on environmental pollution.
Some women Self Help Groups (SHG) from rural Odisha are designing rakhis using biodegradable materials like clay, bamboo, golden grass, Sabai grass, coconut shells, paper, pulses etc.
They also established stalls across the state to sell these rakhis. These rakhis are available in the range of ₹20 to ₹50. This project created employment for around 2,000 women.
In addition to that, tribal women in the Dang district of Gujarat are making handmade rakhis using bamboo. These rakhis are available in the range of ₹50 to ₹200.
Raksha Bandhan or Rakhi Purnima is an auspicious day. It is celebrated in the lunar month of Shravana by Hindus and Jains. On this day, sisters tie rakhis on the wrists of their brothers. The festival signifies the love and bond between brothers and sisters.
Image Credit: Adbh266 / CC BY-SA 4.0, via Wikimedia Commons
Image Reference: https://commons.wikimedia.org/wiki/File:Rakhi...jpg
What's new at WeRIndia.com