Varr – A restaurant that offers temple food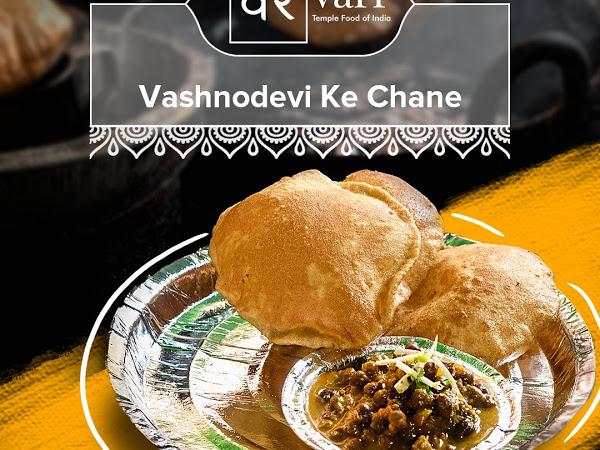 There are many temples in India. Each temple has its own Prasadam or Bhog, that is, food offered to the deity. The Bhog offered by every temple is unique. The Prasadam or offering has a special place in the hearts of devotees. Devotees consider it divine.
A restaurant came up with a concept of offering temple food, that is, Prasadam offered at various temples. Varr in Rishikesh, Uttarakhand offers Prasadam offered to deities at various temples. For instance, Puttu offered at Meenakshi temple, Tamil Nadu, Kada Prashad at the Golden Temple in Amritsar, Pokhara at Jagannath Puri temple in Odisha etc.
Launched in November 2020 on the bank of River Ganga, Varr opens from 8:00 a.m. to 10:30 p.m.
Before consuming a meal at the restaurant, you need to pure your hands which starts with Achamanam. Then guests are offered Panchamrit, a holy mixture offered at temples.
Varr offers four different types of thalis. It offers around 22 food items. The restaurant offers a signature drink, dhuaan, smoke-infused buttermilk to guests. The interiors of the restaurant give you a spiritual feel.
Before starting the restaurant, the founders researched the food items offered at various temples through personal visits and from the experiences of others. It also obtained tips from local cooks on cooking methods and ingredients to retain the original taste.
All their food items are prepared with pure Desi ghee. They are infused with Ayurvedic herbs like holy basil leaves and many spices to boost immunity. Besides, the menu changes with seasons. Local produce is used in recipes. It also follows Prahar, the ancient Hindu system of time division.
Varr also focuses on the Ayurvedic concept balancing three Gunas in humans –  Sattva, Rajas and Tamas. The food prepared here balances all these.
Price varies with menu, ranges from ₹500 to ₹900 per person. Though the price is higher than other restaurants, many customers feel it is worth trying due to the atmosphere, quality and taste of the meals.
Image Courtesy: Varr-temple-food-of-India
Image Reference: https://varr-temple-food-of-india.business.site/posts/7784817065735686108?hl=en
Recent Posts

The Odisha government stepped ahead to control the

Here is a list of some great events

Kochi Metro launched a special Independence Day offer
What's new at WeRIndia.com