Unique Garba rituals in Gujarat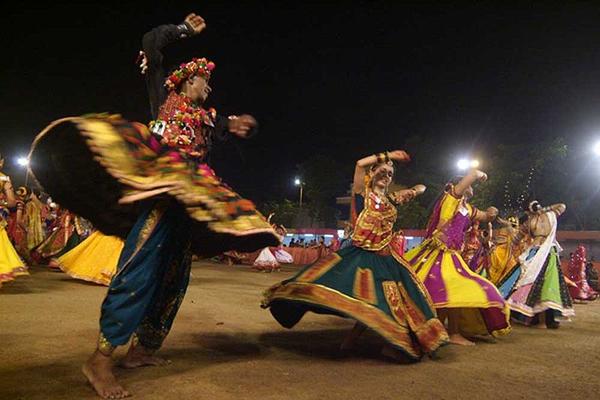 Navratri is one of the most widely celebrated festivals in India. Now, people from across the country are gearing up to celebrate the festival with great joy.
Different states have different traditions and customs. Garba is one of the most popular dance forms in Gujarat.
It is common during the Navratri festival. In Ahmedabad and Vadodara, a unique Navratri tradition is followed.
You might have seen men wearing sarees in movies. But men of the Barot community wear sarees during Navratri in Ahmedabad.
Each year around 800 people join the Garba dance. On the eighth day of the Navratri festival, i.e. Ashtami day, hundreds of people from the Barot community gather at the temple.
Men belonging to the Barot community wear sarees and dance on the eighth night of the Navratri festival. This age-old tradition has been followed for several years to appease the enraged goddess.
This Garba celebration is called Sheri Garba. As part of the celebrations, men wear sarees and dance at Sadu Mata Ni Pol, one of the old cities of Ahmedabad. Women help their men to wear a saree. The tradition started around 200 years ago.
As per legends, there was a woman called Saduba in the area. She cursed the men of the Barot community as they failed to help protect her dignity. Due to the inability of men, Saduba had to lose her child. Hence, she gave a curse saying that no male child would be born in the Barot community.
That's how the tradition started. A temple was built for her. Men go to the temple, pray there and pardon her mercy. They also wear sarees and dance to please her.
In addition, they seek her blessings. Locals believe that who appease her will be granted their wishes. They also believe that their children will be blessed with long lives. Devotees also thank the goddess for fulfilling their wishes.
Image Credit: Hardik jadeja, CC BY 3.0, via Wikimedia Commons
Image Reference: https://commons.wikimedia.org/wiki/File:Navratri_Garba.jpg
What's new at WeRIndia.com