TTD Parakamani Service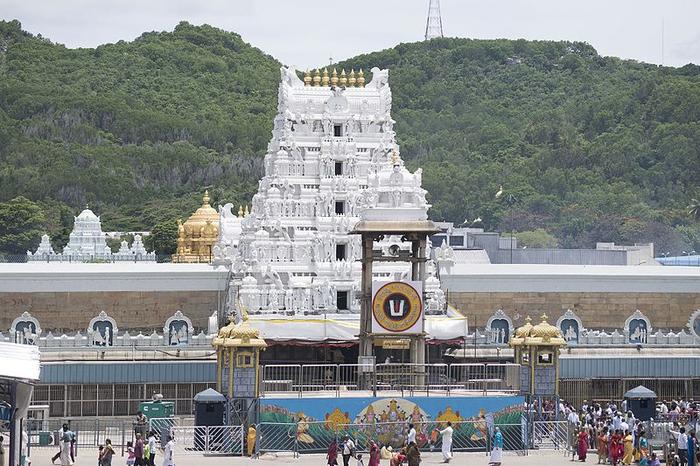 Parakamani Seva involves counting and accounting items like coins, currency notes, jewellery, and other precious items offered to Lord Venkateswara Swami by pilgrims through Hundi.
Recently, the Tirumala Tirupati Devasthanams (TTD) commenced the Parakamani activities at the newly constructed building.
TTD allows devotees to participate in the Parakamni Seva. However, those who want to participate in the service should be government employees.
They should be working individuals or retired employees of central or state government or Quasi government or PSU. They can also be an employee of a scheduled bank or insurance company.
They have to register using their Aadhaar card and also submit it while reporting for service. They should also carry their service ID card and other prescribed documents along with a recent passport-size photo.
Only men are allowed to participate in the service. Any Hindu individual aged between 35 years and 65 years can participate.
They should not carry any prohibited articles. Also, they should have a clean working record, that is, they should not have been involved in any criminal proceedings.
Those who participate in the service have to sit on the floor for longer sessions. Hence, they should be healthy and fit and not have any muscle pains or back pains.
Participants can choose either a 3-day slot or a 4-day slot. If they choose a 3-day slot, the service will commence on Friday and end on Sunday. On the other hand, if they opt for a 4-day slot, it will be from Monday to Thursday. They should report for enrollment before 2 pm on the previous day of the slot.
They have to come alone. They abide by all guidelines of TTD. TTD can take action against those who violate the terms and conditions.
There is a dress code of white dhoti and vest. Participants should bring their dresses.
Since it is a voluntary service, participants will not be paid by TTD in any form. However, they can have the darshan of Lord Venkateswara Swami on the last day of the slot. Also, they will get three laddus at a subsidized rate of ₹10 each.
Image Credit: Nikhil B/Wikimedia Commons, CC BY-SA 4.0, via Wikimedia Commons
Image Reference: https://commons.wikimedia.org/wiki/File:Tirumala_090615.jpg
What's new at WeRIndia.com