Try these amazing rice varieties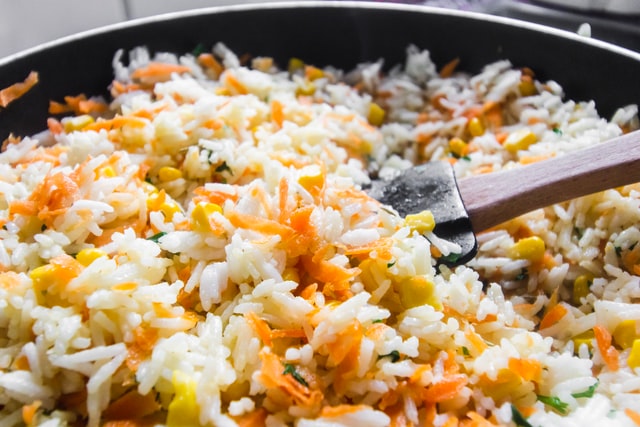 India has many variants of scented rice, such as the well-known Basmati rice and jasmine rice.
India has varieties of scented rice in every region of the country.
However, there are many other kinds of scented rice in India that, while difficult to come by, are worth the effort of finding.
Ambemohar rice is a short grain rice grown in Maharashtra. It is popular for its ability to cook quickly and its wonderful scent, which resembles the smell of mango blossoms.
Ambemohar rice has been awarded a geographical indication tag (GI tag). It is especially famous in Maharashtra, since it was highly favored by the Peshwa rulers.
Mullan Kazhama rice is an aromatic rice that comes from Wayanad. It has an unconventional but powerful taste and scent. It goes wonderfully in Malabar biriyani and pal payasam.
The faint but easily-recognizable scent of Mullan Kazhama rice can even permeate the field. Currently, this rice is only cultivated by a handful of paddy farmers in the Wayanad district of Kerala.
Gobindo Bhog rice is a small-grained aromatic rice from West Bengal. It is categorized as a khaas dhan, or special grain.
Gobindo Bhog rice is the chosen offering for Lord Krishna on Janmashthami. This rice also goes well when prepared with payesh. It is often used for auspicious offerings, festivals, and pujas.
Seeraga Samba rice is slender and has a wonderful aroma. It is well-loved in Tamil Nadu, and it is extensively used to make elaborate pulav.
Seeraga Samba rice is the common ingredient of the two most common biriyanis from Tamil Nadu: Dundigul biriyani and Ambur biryani.
Mushuk Budji rice is grown in the Kashmir valley. Once, Mushuk Budji rice was a must-have for all marriage menus in the state.
Although this rice has been pushed to near extinction, the agriculture department of the state is putting forth an effort to reenter it into commercial space.
Photo by Louis Hansel @shotsoflouis on Unsplash (Free for Commercial Use)
Image Reference: https://unsplash.com/photos/CvLZ6hbIemI
Recent Posts

Although gambling is prohibited in India, this does

Pushpa Bhatt recently participated in the Ladakh ultramarathon,

SANECO is a unique waste management system. 
What's new at WeRIndia.com