Reasons for mentioning Railway Stations' height on signages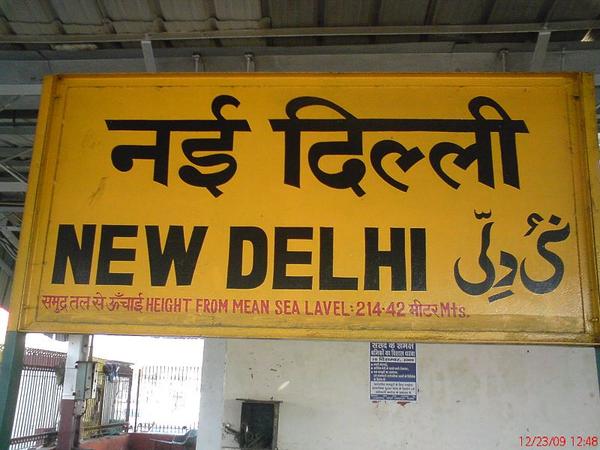 Have you ever noticed that yellow signages at railway stations have mentioned the height above sea level? Do know you why it is mentioned?
Indian Railways kept a yellow signage board at the beginning and end of every railway station, mentioning the name of the station in three languages – English, Hindi and local language. Besides, the signage board also mentions the height of the station above sea level.
But, why do these boards have mentioned the height of the station above sea level or Mean Sea Level (MSL)?
The MSL alerts the loco pilots about the height of the station above sea level so that they can control the speed of the train. The power is used as per the height of the station. For instance, if a train is moving towards a higher altitude, then extra power is used for the smooth running of the engine. Thus, the power of the engine and speed are controlled as per the MSL.
Meanwhile, Indian Railways announced providing training to unemployed youth from September. The training will be given to around 3,500 unemployed youth aged between 18 and 35 years under the Pradhan Mantri Kaushal Vikas Yojana (PMKVY). Among these 3,500 people, 2,500 will be trained at the Railway training centres, and the remaining 1,000 will be given training at various manufacturing units. The training includes both theory and practical. It majorly focuses on practical.
The Northern Railway will organize the training free of cost. All individuals in the above age group who passed Class 10 can apply for the course.
The authorities issued a notification for welding and electrician trades. A total of 25 people, including both men and women, will be given short-term training for three weeks. A curriculum module of 100 hours has been kept ready for the training course.
Image Credit: MikeLynch / CC BY-SA 3.0, via Wikimedia Commons
Image Reference: https://commons.wikimedia.org/wiki/File:New_Delhi_railway_station_board.jpg
What's new at WeRIndia.com