Proud Moments of India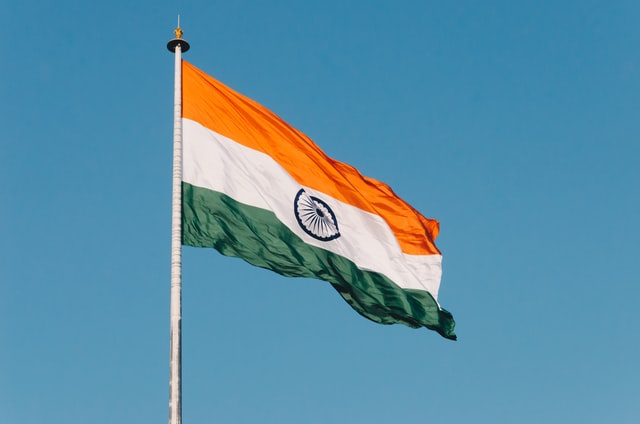 Citizens of every country wait for moments that make them proud to be part of the country.
Indians also have many such moments in the past, present and future as well. India is the largest democratic country in the world. It is the biggest outsourcing service provider. India is the topmost country for its offshore outsourcing services.
With vast technical and professional skills, Indians capture many outsourcing business from the global clients in the US and Europe. There are many more facts and things which makes us proud of being Indian.
Here are some proud moments for Indians in recent years, especially after 2010.
Mars Orbiter Mission
Mangalyaan, the Mars Orbiter Mission carried out by ISRO is one of the proudest moments of India. Mangalyaan was launched on 5 November 2013 and has successfully entered Mars on 24 September 2014.
India succeeded entry to MARS in its maiden attempt and became the first Asian country to enter the Mars orbit. It is the biggest achievement in Indian space history as the country succeeded in its first attempt, where, even the Americans and the Soviets did not.
Polio free India
India was certified by the World Health Organization in April, 2014 as a polio-free country.
This is one of the biggest achievements of India in terms of global health as it was one of the four countries where the polio virus was prevalent.
India succeeded in the battle of polio eradication after more than 20 years with the help of several national and international organizations and volunteers.
Pulitzer Prize by Indians
Pulitzer Prize is presented by the Columbia University, US each year for excellence in newspaper journalism, musical composition and literary achievements.
Till now, five Indian-born achieved this honour.
Siddhartha Mukherjee and Vijay Seshadri won this award after 2010.
Siddhartha Mukherjee, a Delhi-born American physician won this award in 2011 for his book: The Emperor of All Maladies: A Biography of Cancer. Vijay Seshadri, a Bangalore-born American achieved this award in 2014 for his poetry.
Kailash Satyarthi wins Nobel Peace Prize
Kailash Satyarthi, an Indian child right activist won Nobel Peace Prize in 2014 for his services.
He has been working actively for the rights of children and made a constant effort to protect them from child labour.
Interestingly, he shared this award with a Pakistani young girl Malala Yousafzai while Pakistan was provoking India with its intrusions of Indian Territory.
Youngest female climber of Everest
Malavath Purna is an Indian girl who climbed Mount Everest in the month of May, 2014 and she is the youngest female climber of Everest according to available records.
She hailed from a poor family and achieved this with hard work.
Even though she faced several challenges in her expedition, she achieved her goal of climbing with dedication.
A Common Man Became the CM of Delhi
Arvind Kejriwal was born in a middle-class family. This IITian and IRS serviceman entered politics to clean the corruption in India.
His party, Aam Aadmi Party, with a symbol of broomstick, attracted several middle class and below middle class people in Delhi Assembly elections in 2013. He won 28 seats out of 70.
Though he did not have adequate seats to form a government, he formed it by getting external support from 10 MLAs, 8 from Indian National Congress, one from independents and one from Janta Dal.
He is the second youngest chief minister of Delhi after Chaudhary Brahm Prakash. It was a proud moment of India because a common man without any political background has adorned the throne of Delhi. Though Kejriwal did not serve full time as CM, it was remarkable in the history of Indian politics.
Winning of Cricket World Cup
Winning of ICC World Cup in 2011 is a proud moment for every Indian.
India won the title for second time – the first was in 1983 when there were no proper recordings to enjoy the moments.
But, every Indian could enjoy the title winning of world cup 2011 over TVs and share the moments on social media.
References:
Wikipedia
The World Bank website
Photo by Naveed Ahmed on Unsplash(Free for Commercial Use)
Image Reference: https://unsplash.com/photos/9Dt4WutvwDs
Recent Posts

The Odisha government stepped ahead to control the

Here is a list of some great events

Kochi Metro launched a special Independence Day offer
What's new at WeRIndia.com