Nehru, the architect of a modern nation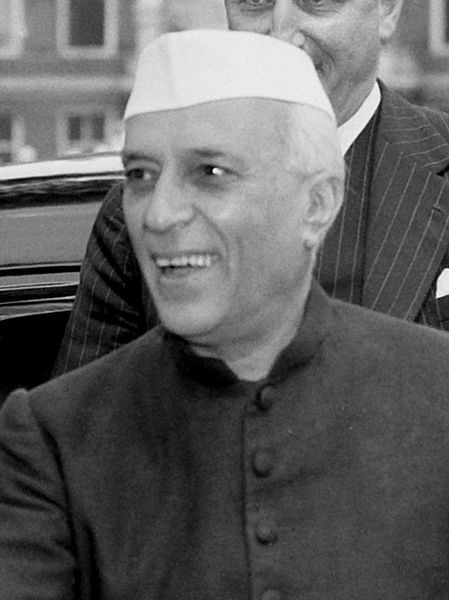 Would India have been Incredible without Pandit Jawaharlal Nehru?
Or would India have been India, to begin with?
He was the freedom fighter who brought us out of the jaws of imperialism. He was also the architect of our secular, fiercely thinking, democratic and forward-looking, diverse country. There is a lot of vitriol let loose by a new government, and by a public which is angry with him due to his family's misdeeds. Yet, he was one of the contributors to the gum that keeps the country together and moving forward all the time.
November 14 is his birthday, also celebrated as Children's Day in India. Let us look back at him at least on this day.
Post Independence, when the country was deep in superstition, ritualism, religious dogma and fatalism, Pt Nehru laid a strong foundation for the country. He laid the path towards peace, created an independent foreign policy, encouraged self-sufficiency, economic development, science and technological temper, and a solid industrial base.
If India has the 'bomb' and internationally renowned research labs, then he deserves the credit for that. At a time when the country was struggling, he was fully engaged with the contemporary first world through advanced learning and progressive thinking. He embraced and encouraged a scientific temper so that people could forget about wallowing in our "glorious past" in stasis.
This, then, is our modern nation state. It looks outward and forward. It is open-minded, rational, argumentative, sceptica, with universal adult franchise. The creation of Jawaharlal Nehru.
One of his contemporaries said of him, that he should be numbered amongst the small band of rulers in history whose "power has been matched with pity and mercy" for the weak, the unfortunate, the forgotten and the persecuted among humankind.
Till the end, one image of India that we will protect fiercely and with love, is democracy with complete diversity in every single way. Would such an incredible picture of India have been sustained without that remarkable architect?
Image Credit:- Behrens, Herbert / Anefo / CC BY-SA 3.0 NL
Image Reference: https://commons.wikimedia.org/wiki/File:Jawaharlal_Nehru_1957_crop.jpg
Recent Posts

Everyone who has a passion for traveling across

Social media is one of the powerful marketing

A father and son duo from Andhra Pradesh
What's new at WeRIndia.com