Muslim cleric says that Lord Shiva is the first messenger of Islam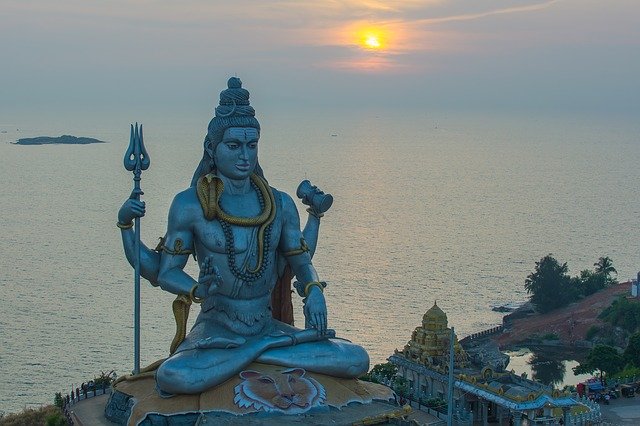 Stirring up quite a controversy, a lesser known Muslim cleric and leader of Jamiat Ulema Hind, Mufti Mohammed Ilyas Qasmi referred to Lord Shiva as the first messenger of Islam. Qasmi, a senior leader of Jamiat has been part of Hindu-Muslim unity in Ayodhya.
He stated that he backed the RSS view that "every Indian is a Hindu".
Qasmi has elaborated that Muslims were also followers of Sanatan Dharma and that they have no reservations in accepting that Lord Shiva and Goddess Parvati were part of the series of a lakh and twenty four thousand prophets sent to Earth with a mission to establish humanity, true religion and God's rule in the world.
He also added that there was nothing wrong or offensive in referring Indian Muslims as Hindus as the Muslims from India are called 'Hindi' in Arabian countries. He stated that "We Indian Muslims are followers of Islam. We believe in 'Allah', but we are, traditionally, 'Hindus'".
Other Muslim leaders were quick in distancing themselves from the remarks made by Qasmi. Jamiat's president Mulana Arshad Madani was unavailable for comments.
Hafiz Irfan, its assistant has stated that "What Qasmi has said are his personal views. There were, indeed, a series of one lakh twenty four thousand prophets sent by Allah to Earth.
Lord Rama, Lord Krishna or Lord Shiva may be one of them, but none of this finds mention in the holy Quran. Only God is the creator, not his messengers."
Foto di Harikrishnan Mangayil da Pixabay (Free for Commercial Use)
Image Reference: https://pixabay.com/it/photos/signore-shiva-shiv-hindu-dio-4045702/
Recent Posts

The Odisha government stepped ahead to control the

Here is a list of some great events

Kochi Metro launched a special Independence Day offer
What's new at WeRIndia.com