Man behind drafting of Article 370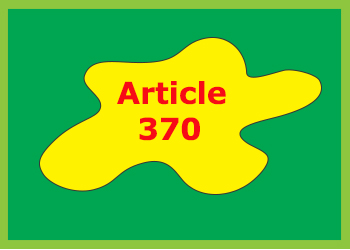 After the revocation of Article 370, the entire country is moving around to know more about it.
Dr BR Ambedkar drafted the Constitution of India. Yet, Article 370 had not been drafted by him. When Dr Ambedkar refused to draft Article 370, the then Prime Minister Jawaharlal Nehru approached a member of his cabinet, N Gopalaswami Ayyangar.
Some rejected the version of Ambedkar's refusal to draft Article 370 while many others supported it.
Ambedkar felt that making limited application of laws for Jammu and Kashmir would create problems rather than solving them.
Ambedkar in 'Partition of India' wrote that India was not concerned with the Muslim part of Kashmir and it was a matter between Muslims of Kashmir and Pakistan. They might decide as per their wish or if it was needed, Kashmir had to be divided into three parts. However, he feared that the Hindus and Buddhist of Kashmir would be dragged into Pakistan against their wishes due to which several problems might arise.
For all these reasons, experts say that Dr Ambedkar refused to draft Article 370.
After the refusal of Ambedkar, Kashmiri leader Sheikh Abdullah approached Nehru who in turn directed Ayyangar to work on this. Some reports state that Nehru finalized the draft of Article 370 with Sheikh Abdullah and asked Ayyangar to pass it in the discussion of the Constituent Assembly.
Ayyangar was a member of the drafting committee of the Constitution and a former diwan to Maharaja Hari Singh of Jammu and Kashmir.
He was the prime minister of Kashmir from 1937 to 1943.
Initially, Article 370 was incorporated as a temporary provision to the Constitution to allow Jammu and Kashmir to have its own constitution and flag. The state has independence on all issues except in defence, foreign affairs and communications.
The temporary provision has continued for more than 70 years which was revoked by the bold move of the central government now.
Image Reference: WeRIndia
What's new at WeRIndia.com