Kerala to make all festivals green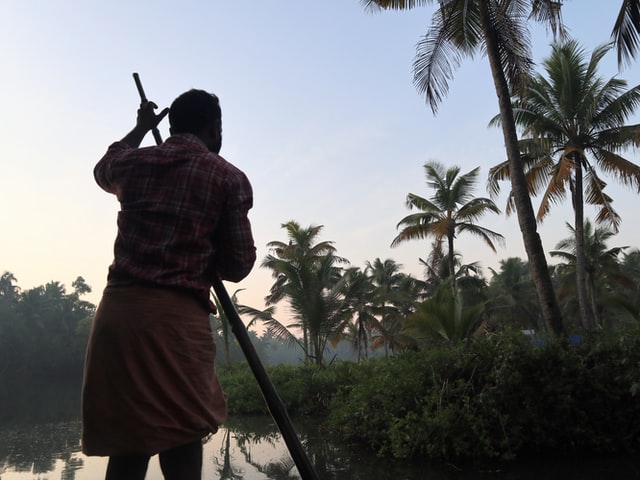 Indians always look forward to the various annual festivals, since they give people a sense of community and familial joy.
However, although these festivals are occasions where people celebrate the world around them, they do more harm than good to the world.
Festivals always end up creating a massive amount of waste, from the plastic disposable plates and utensils used for eating to the plastic bags used for carrying objects.
Realizing the issue, the government of Kerala is undertaking a Green Protocol policy during every religious festival, for festivals of all religions and communities.
Called the Suchitwa Mission, its goal is to evolve the sanitation and waste management policies of all religious festivals.
The Suchitwa Mission will be the place to go for all cities, panchayats, and municipalities that need technical inputs concerning sanitation.
Already, they have contacted several religious leaders about the matter. The Suchitwa Mission has also already implemented their protocol during Attukal Pongala, which is held at the Attukal Bhagavathy temple in Thiruvananthapuram.
Following the Suchitwa Mission's Green Protocol, authorities urged people to bring cloth bags and encouraged free food donors to use washable dishes and silverware instead of plastic disposable ones.
They plan to do this with other festivals in the future, which will greatly reduce the amount of waste accumulated at the celebrations.
The Suchitwa Mission plans to go forward under its three principles: reduce, reuse, and recycle. Their first mission is to break the general waste-accumulating habits among devotees by generating awareness of the detriments of these practices and instead promoting more environmentally-friendly practices.
A few months before particular festivals, the mission will meet with mayors, religious leaders, community leaders, and representatives.
During these meetings, they will ensure the enactment of environmentally-friendly practices and strict guidelines under the Green Protocol. Under the efforts of the Suchitwa Mission, Indian festivals will once again both celebrate the world and protect its safety.
Photo by Marieke Weller on Unsplash (Free for Commercial Use)
Image Reference: https://unsplash.com/photos/Exvj7KlUvw4
What's new at WeRIndia.com