Indian beggars who make lakhs of rupees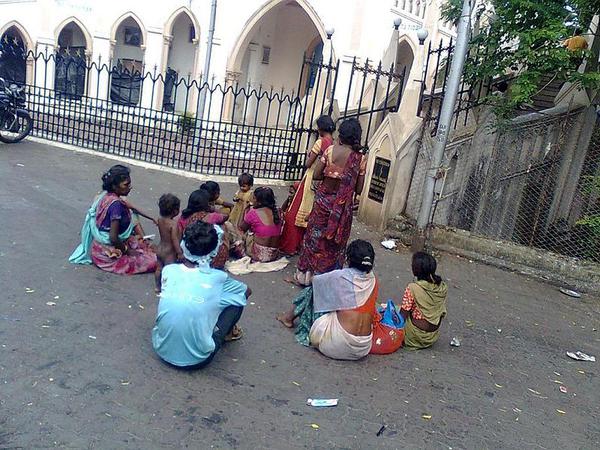 Begging is not a reputed profession and beggars are looked down upon. Yet, some people choose to beg. Few of them are earning lakhs of rupees.
Here are some Indian beggars who make lakhs of rupees per annum:
Bharat Jain is the richest beggar in India. He is one of the most popular beggars in the country. He makes up to ₹75,000 per month. This Mumbai beggar owns two 1bhk flats worth ₹80 lakhs in Parel. He also owns a juice centre in Bhandup through which he is getting a rent of ₹10,000 per month. Thus, his earnings are more than ₹10 lakhs per annum.
Chotu Baraik from Jharkhand is a disabled beggar. He makes ₹30,000 per month by begging. He also has various side businesses through which he earns a handsome income. Overall his annual income is more than ₹4 lakhs. He owned a utensil shop in Bandi village, Simdega. He has three wives and one of his wives takes care of his utensil shop. Chotu is leading a comfortable life with his earnings.
Sarvatia Devi from Patna is one of the richest female beggars in India. She pays an insurance premium of ₹36,000 per annum. She has a comfortable flat to live in. She has been to several tourist places and pilgrimage centres across the country using her earnings.
Krishna Kumar Gite from Mumbai makes up to ₹2,000 per day. He owns a flat at Nallasopara. He lives comfortably along with his brother.
Sambhaji Kale from Mumbai also owns a flat in Virar, two houses and a piece of land in Solapur. He makes around ₹1,000 per day. He deposited some money in a bank.
There are many other beggars also who make lakhs of rupees per annum. They are leading a comfortable life, yet they don't want to stop begging.
Image Credit: PPCHANDRA / CC BY-SA 3.0
Image Reference: https://commons.wikimedia.org/wiki/File:Street_Beggars.jpg
What's new at WeRIndia.com