Fables behind the festival of colours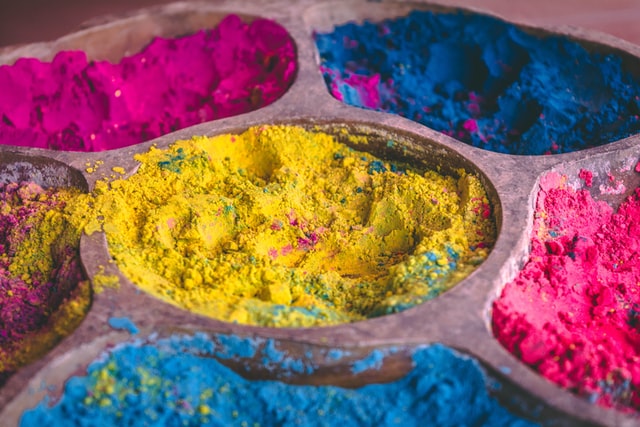 Holi is celebrated at the end of the winter season. Many people love to play with colours on Holi, the festival of colours. But, do you know the fables behind Holi?
There are many stories associated with Holi out of them, two main stories are here. The first story is about Prahlad and Holika. Prahlad was the son of Hiranyakashipu, the demon king. He was an ardent devotee of Lord Narayana. His father said several times that Lord Narayana was their enemy and commanded his son to not worship him. But, Prahlad did not obey his father. So, Hiranyakashipu tried to kill him, but failed in his efforts as Lord Narayana was saving his devotee. At last, Hiranyakashipu asked his sister Holika to enter a blazing fire with Prahlad in her lap. Yet, Prahlad survived it due to chanting the name of Lord Narayana.
It is believed that the name Holi is derived from Holika. The story symbolizes the victory of good over evil. Hence, many people light huge bonfires on this day by shouting 'Holi-hai! Holi-hai!'
Burning Holika on the day of Holi is mainly seen in Gujarat and Orissa. They also offer pulses and stalks from the harvest to God of fire, Agni.
Braj ki Holi is a 16-day festival. It is celebrated in Uttar Pradesh to mark the divine love of Radha and Krishna.
Another story tells that Krishna who had dark blue skin colour sprayed the colour on Radha's face as per his mother's advice. Krishna got the dark blue skin colour due to Putana's poisonous breast milk. He despaired on his skin colour and had a doubt whether his love Radha would accept him or not. Then, his mother Yashoda adviced him to spray the colour on Radha's face to be compatible with him. Since then, the tradition of sprinkling colours on each other developed.
It is believed that Radha and the gopis celebrated Holi with musical instruments. In Sanskrit, Holi is referred to as Dhuli. Children and youth celebrate this festival with great joy by sprinkling gulal, the coloured powder. After playing with colours, people return to homes and take bath. They eat Holi delicacies. Some people worship Kamadeva, the god of love, on Holi.
Photo by rishi on Unsplash(Free for Commercial Use)
Image Reference: https://unsplash.com/photos/W55xcOxI-Ig
What's new at WeRIndia.com