Voters have right to know the candidature: SC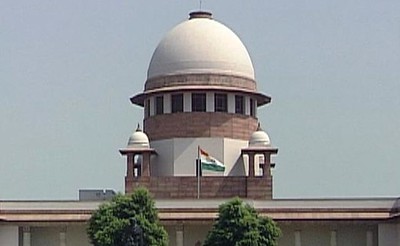 In the wake of elections, various political parties are ready for announcing their candidates.
In this scenario, the Supreme Court stated that the voters have a right to know the background of the contestants including their criminal records.
The Court said that the Election Commission can ask in directing political parties to make sure that people who are facing criminal charges cannot contest on their tickets.
A five-judge constitution bench headed by Chief Justice Dipak Misra stated that a political party can permit a person to contest on its ticket using their symbols. However, if the person is disclosed with criminal background, he cannot contest on the ticket of a political party.
Due to his criminal antecedent, a person will not be allowed to contest on a party ticket, however, he can contest in the elections.
At present, politicians are barred at the time of conviction. And due to the provision in the Representation of Peoples Act, a politician will be disqualified if found convicted. A clear distinction has been made by the Parliament between an accused and a convict.
The Apex Court stated this while hearing a PIL which was filed by NGO 'Public Interest Foundation' and Upadhyay.
However, this observation of the Court was opposed by the Centre saying that this adversely affects the rights of candidates to contest in the elections.
Attorney General K K Venugopal, representing the Centre, told the bench that even though the intention of Court is praiseworthy, the implementation by the court is questionable.
Moreover, a person is presumed as innocent until he is proven a guilty. Under this concept, if a political party denies a party ticket to a candidate, it might be against to the right to vote and right to contest. The term criminal antecedent was 'extremely vague.
And in 70 per cent cases, accused are being acquitted.
The bench said that all the political parties have to put information about their candidates well in advance before the elections and disclose their candidature.
Image credit: supreme-court-650-400_650x400_71461841002 image by BMN Network is licensed under CC BY 2.0
Image Reference: https://www.flickr.com/photos/152975694@N02/36004822620
Recent Posts

Passengers of IRCTC can avail travel insurance for

Now passengers of Indian Railways will get their

Joker app is one among them, which is
What's new at WeRIndia.com