Unlock Guidelines in Delhi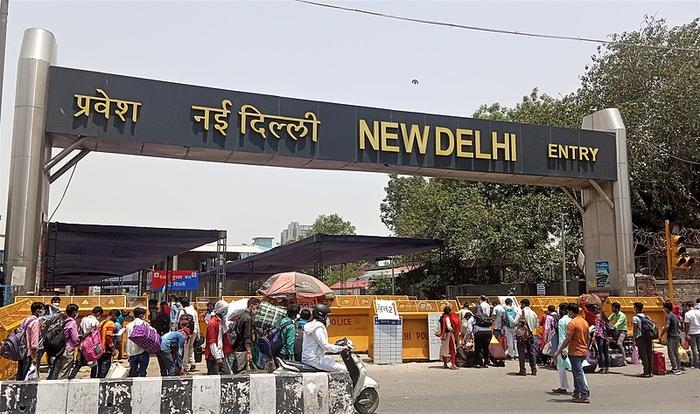 The national capital, Delhi is coming to a normal situation due to the ease of COVID-19 relaxations. Initially, the Delhi government announced lockdown in the third week of April for a week. Since then, the lockdown extended several times, till today.
Now, the government decided to provide certain relaxations starting from today. Chief Minister Arvind Kejriwal announced them.
As per the government order, the following establishments will be opened:
All markets, market complexes, shops in malls, standalone shops and neighbourhood shops will be opened from 10:00 a.m. to 8:00 p.m. The

Delhi government

allowed them to open with the restrictions on an odd-even basis.
Delhi Metro services can resume their services with a 50 per cent seating capacity.
All private offices shall allow their employees to work from home if there is a possibility. If it is not possible, they can function with 50 per cent staff from 9:00 a.m. to 5:00 p.m.
Similarly, Group A staff in government offices can function with 100 per cent capacity. However, Group B offices will be allowed with 50 per cent staff.
Government offices that deal with emergency services can function with their full capacity, i.e. 100 per cent staff.
Essential services can function with their full capacity. Revenue services will also be functional.
Liquor shops will be allowed to open in the prescribed timings on an odd-even basis.
Home deliveries by e-commerce platforms are continued as usual.
Self-employed individuals like plumbers, electricians, and other such workers are allowed to continue their services.
The following activities are not allowed by the government:
Cinema halls, theatres, entertainment and amusements services have not been permitted.
Similarly, spas, gyms, salons etc. are not allowed to open. The government would soon decide on allowing their activities.
Restaurants and bars have not been permitted to open. But, takeaway or home delivery is allowed.
Image Credit: Sumita Roy Dutta / CC BY-SA 4.0, via Wikimedia Commons
Image Reference: https://commons.wikimedia.org/wiki/File:Stranded_people_rushing_to_New_Delhi_rail_station_to_catch_their_train_during_fourth_phase_of_the_lockdown_IMG_20200523_125808.jpg
What's new at WeRIndia.com