School students take pledge not to mistreat girls in Delhi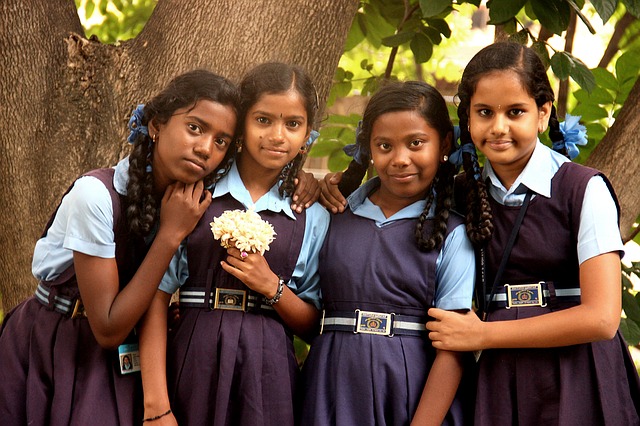 Lakhs of school students in Delhi took pledge yesterday to respect women and not mistreat them in any manner.
Delhi Chief Minister Arvind Kejriwal said that more than 22 lakh students in Delhi swore not to abuse women. They also swore that they would not violate a women's dignity.
At the same time, girls pledged to administer the same oath to their brothers. The girls will break up with their brothers forever if they break their promise and mistreat a girl or woman.
CM Kejriwal in a tweet stated that Mahila Suraksha Abhiyan was launched in Delhi. 22 lakh school students joined in it and took the oath.
He also added that the government is going to install CCTV cameras and street lights and fix Police and law system.
The government anticipated building a 'safe' Delhi where women can go outside from home at night without any fear.
The Mahila Suraksha Abhiyan initiative came in the wake of the increasing number of sexual crimes and rapes against women in the country.
After the death of a veterinary doctor from Telangana who was gang-raped, several states took different safety measures for women who travel during nights.
Police help in night times and pick up and drop of women at their homes are some key initiatives among others.
In this context, the Delhi government launched Mahila Suraksha Abhiyan.
Kejriwal said that it is not the fault of the government or the police for the growing crimes against women and none of them should be blamed for it.
They alone cannot do this, but society should be changed.
Hence, it is better to focus on changing the mentality of men and boys. Since young boys can be moulded, schools should do so to make them sensitive towards girls. The Education Minister is also requested to introduce courses to change the mindset of boys and thereby society.
Image Credit: Image by AkshayaPatra Foundation from Pixabay (Free for commercial use)
Image Reference: https://pixabay.com/it/photos/ragazze-sorriso-felice-joy-1290735/
What's new at WeRIndia.com