Parliament passes bills to repeal outdated laws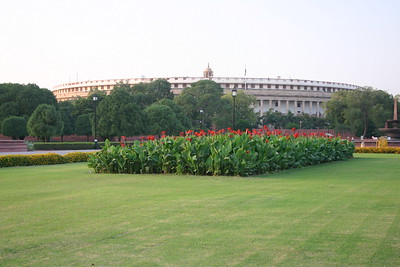 Do you know that more than 1000 laws are outdated in India? Have you ever thought of redundant laws which are technically in the books but are not included anywhere? There is no use with these laws and the government want to repeal them.
Parliament yesterday passed two bills to repeal 1053 laws that are outdated. The two bills, the Appropriation Acts (Repeal) Bill 2015 and the Repealing and Amending (Third) Bill, 2015 had sought to repeal the old laws that lost their relevance. The former bill sought 758 laws whereas the second bill sought 295.
These two bills that were earlier passed by Lok Sabha in May last year were passed by the Rajya Sabha yesterday. Law Minister D V Sadananda Gowda said that 1,741 obsolete laws were recognized by the government for repealing. There are four bills in total in this regard, since two bills have been passed by Parliament in the past. It is proposed that the repeal mechanism is to be followed in vogue in the United Kingdom where the process is systematic.
The Law Minister added that nearly 1,159 laws have been repealed till the date due to their redundancy. The Bills were supported by other members of Parliament as well. These laws which remain only in the books are not included anywhere either in the list of Central Acts or by the Law Ministry.
Select Committee of Rajya Sabha have made recommendations to have a repeal clause in the Appropriation Acts and the bill is compatible with them. The Repealing and Amending (Third) Bill, 2015 pursues to repeal 295 Acts that have been listed in the First Schedule of the Bill. Slight amendments are made to two laws. Out of these 296 Acts more than 20 Acts were passed prior to Independence i.e. 1947. Moreover, about 200 laws are amending Acts and have already been integrated into appropriate principal Acts after making changes by these laws.
Image credit: Indian Parliament image by Avinash Bhat is licensed under CC BY-SA 2.0
Image Reference: https://www.flickr.com/photos/68177867@N00/301313599/
Recent Posts

JEE Main 2021 exam pattern has been changed

COVID-19 also changed the form of wedding invitation.

The Motor Vehicle Act 2021 is an amendment
What's new at WeRIndia.com