Nagaland to host Hornbill Festival virtually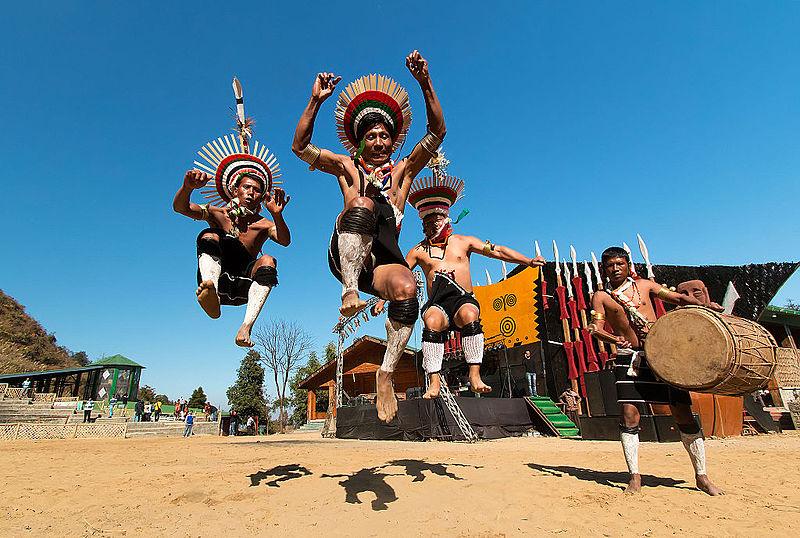 Nagaland celebrates Hornbill Festival each year from December 1 to 10. It showcases the culture of Nagaland. The festival is held at Kisama, Nagaland.
Around two lakh people attend the fest. Many people might not visit the place due to distance or any other reason. But, now anyone can join the participation as the government decided to celebrate the festival virtually.
The department of tourism announced that Hornbill Festival would be observed on social media platforms and audiovisual media channels this year considering rising COVID-19 cases in the country. It said that the government would make the necessary arrangement for social media telecasting.
People can attend it at their comfort and watch tribal dance performances from their home.
Interested people can obtain the links of the programme from government archives.
Hornbill Festival presents the customs, traditions and culture of Naga tribes. Many tribal communities get together and showcase their traditions with colourful dance performances. Several political leaders including former and late President of India Pranab Mukherjee, Prime Minister Narendra Modi, and many foreign delegates attended the event.
Several tourists from across the globe used to book accommodation to attend the festival during September-October each year.
Initially, the government decided to open the state for tourism. Tourism is one of the important things for north-east states as they primarily depend on it. Many tourists visit these places due to their rich natural habitation.
However, this year many of them are not interested in travelling to the destination due to COVID-19 restrictions and prevalent conditions.
Besides, many political parties and civil society organisations appealed to the government to cancel the celebrations of the festival this year.
Hence, the Nagaland government decided to celebrate the festival virtually so that interested people can attend it happily without any risk.
Image Credit: Vikramjit Kakati / CC BY-SA 4.0, via Wikimedia Commons
Image Reference: https://commons.wikimedia.org/wiki/File:Hornbill_Festival,_Pix_by_Vikramjit_Kakati.jpg
What's new at WeRIndia.com