Inspiring IAS officer helps tribal kids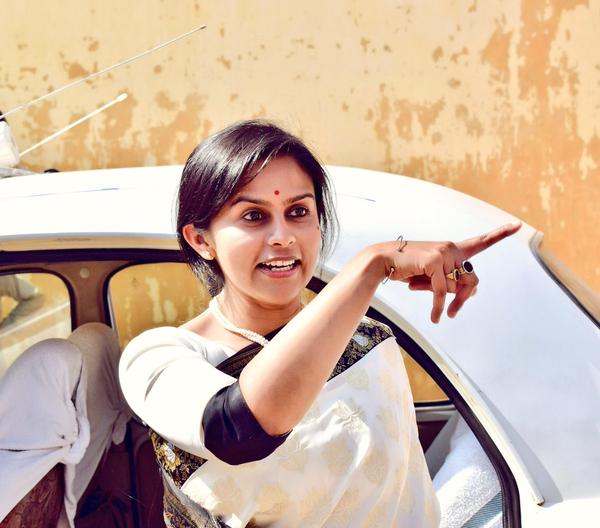 The districts of Chhattisgarh are full of minerals, but they are also full of violence and exploitation. These districts are inhabited predominantly by tribal communities.
Usually, the actors in these districts' tales are either government officials, insurgents, or non-state actors.
However, one district is rapidly changing that perception. This is due to the efforts of Priyanka Shukla, the District Collector of Jashpur.
In July of 2016, she started an initiative called "Yashaswi Jashpur", or "Successful Jashpur", under its Mission Sankalp.
Her initiative has the goal of furthering quality education across higher secondary schools and high schools. Yashaswi Jashpur uses funds that are generated by the District Mineral Foundation (DMF).
The DMF is a trust established in districts affected by mining activities. It is funded by contributions from miners.
Shukla uses the funds of the DMF to initiate a systemic change of school education in Jashpur. The results have been impressive.
Nearly 51 out of the 143 government schools in the district achieved 100% pass percentages in both the recent Class X and Class XII State Board exams.
22 out of 77 private schools achieved 100% results in these State Board exams. This is a huge step up for Jashpur. Before Shukla's initiative, the schools in this district would rarely achieve 100% pass percentages.
In general, Jashpur has also been achieving a significantly higher pass percentage. The state average pass percentages are 68% for Class X and 77% for Class XII.
However, in Jashpur, the pass percentages are 89% for Class X and 93.5% for Class XII. Under the guidance of Team Sankalp and the education department officials, Shukla's initiative introduced several activities into the annual calendar of events for the government higher secondary schools and high schools.
Every course of action was planned based on the feedback of the previous one. Shukla's Yashaswi Jashpur initiative has been tremendously effective, helping the struggling students in Jashpur excel, pass their classes, and succeed.
Image Reference: Thebetterindia
What's new at WeRIndia.com