A mausoleum or a temple? Story of Taj Mahal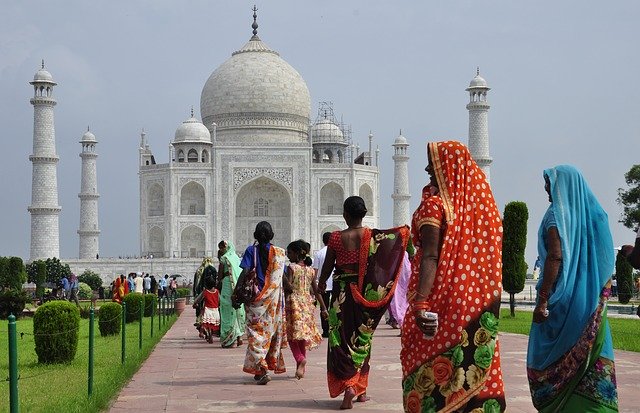 A new controversy has out broken on the historical monument 'Taj Mahal. So far, several people believed that it was the mausoleum of Mumtaz, the wife of Shah jahan.
The debate started with frequent claims based on the texts of historian P N Oak and advocate Yogesh Saxena.
Oak in his book claimed that Taj Mahal was a Shiva temple in the beginning which was built by a Rajput King and was gifted to Shahjahan later. He approached the Apex Court in 2000 to declare Taj Mahal as a Shiva temple which was ignored then.
Now, an RTI application has been filed seeking the information on this issue. In this regard, the Central Information Commission issued directions to the Union culture ministry to clarify on this.
Several people state that there are many reasons that Taj Mahal was a Shiva temple, Tejo Mahalay. Their version is as follows:
"Mahal" is not a Muslim word and none of the Muslim countries in the world ever used it.
The European visitors who visited the Taj Mahal during the time of Shahjahan called it as Taj-e-Mahal which is the modified name of Tej-o-Mahalaya.
The visitors of Taj Mahl may observe that the base slab of the centotaph is the plain white marble basement whereas its superstructure and the remaining three centotaphs on the two floors are enclosed with inlaid creeper designs. It is argued that the basement is the marble pedestal of the Shiva idol and that's why it is kept like that.
When one of the riverside doors had been tested under carbon 14 test by an American Laboratory, it revealed that the door belonged to the period 300 years prior to Shahjahan and the Taj edifice was almost 500 years forward to Shahjahan.
Several Western researchers stated that Taj Mahal was built in the Hindu temple style and some of them pointed out architecture as well.
Some others argue that if Taj is the mausoleum of Mumtaz, it would have recorded her burial date. But, no such date was mentioned.
Others argue that the tradition of removing shoes prior to climbing the marble platform is a tradition of entering into a temple. If it is a tomb, there is no need to remove the shoes.
Even the cost of the monument and the construction period was unknown.
That's why the cost was estimated to be between 4 million and 91.7 million rupees and the construction period is guessed to be between 10 and 22 years.
Image credit: Image by nonmisvegliate from Pixabay (Free for commercial use)
Image Reference: https://pixabay.com/it/photos/taj-mahal-india-agra-architettura-3654227/
Recent Posts

Yesterday, 100 monuments were illuminated in tricolour.

Meet an inspiring youth who is motivating many

Enter your Aadhaar number and date of birth
What's new at WeRIndia.com