Mars Atlas released by ISRO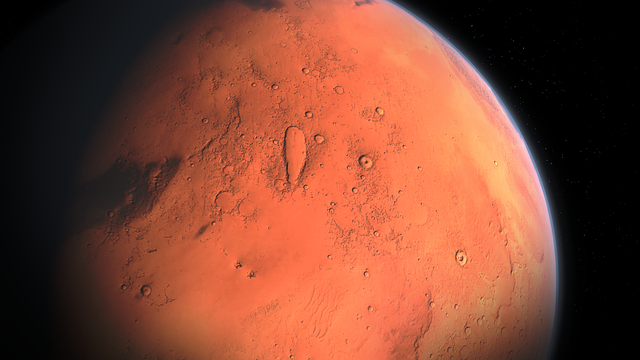 ISRO has released a Mars Atlas in order to mark the completion of one year for Mangalyaan in the orbit around Mars. The atlas consisted of a compilation of all the great footage and knowledge collected from the Mars up to now.
The Mars Orbiter Mission spacecraft has entered the Martian orbit on September twenty four last year. It successfully completed one year of its life round the Mars.
That day made history as India successfully placed Mangalyaan in the orbit of Mars. ISRO released this Mars Atlas to celebrate the day.
The Space Applications Centre of ISRO has released the Atlas in Ahmedabad. It provides plenty of knowledge in vivid detail. It also explains the various phenomenon and features of the Mars like its craters, moons, volcanic characteristics, tectonic features etc. All the explanation has been released along with stunning pictures of Mars taken by Manglayaan.
The MOM space was designed, engineered and launched in only 2 years. It was designed with five different scientific instruments to record five totally different aspects of the planet.
They record and monitor the geology, morphology, atmospheric processes, surface temperature and atmospheric escape process of Mars.
Initially, the Mars mission was planned for just six months. However, now it is currently expected to last longer.
Recently, an announcement from the ISRO chairman, AS Kiran Kumar revealed that the mission will last many years. This is because of the tremendous success they have seen so far and the fact that there is still about 35kg of fuel left in the spacecraft.
Image by Aynur Zakirov from Pixabay (Free for commercial use)
Image Reference: https://pixabay.com/illustrations/mars-land-planet-cosmos-stars-2051748/
What's new at WeRIndia.com