India might Reject UAE's ₹700 crore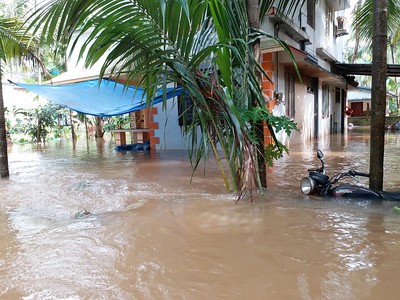 As Kerala is suffering major losses due to floods and more than 230 people have lost their lives, Kerala government has asked for ₹2600 crore for relief and rehabilitation.
The center has already given an initial sum of ₹600 crore to the state. Furthermore, they also waived off custom duty and GST on relief material import.
That wasn't all, the government of United Arab Emirates (UAE) has promised a monetary assistance of ₹700 crores to Kerala. This amount is more than what the center has given to Kerala.
However, now there is news that the center may not accept the assistance from UAE's government. This is causing a lot of uproar among social media as well.
Word has been spreading through social media that Kerala government isn't doing enough to save their state. They say that the government rejecting foreign funds is petty and it might be costly to millions of people.
This is not to say that the center is at complete fault here. There seems to be more complications behind center not accepting these funds.
The problem traces back to a long-standing policy put in place by the first United Progressive Alliance government in December 2004.
This policy was formed when the devastating Tsunami occurred which destroyed many areas of Tamil Nadu and Andaman & Nicobar coast, killing over 12,000. This policy might be hindering the center from accepting the funds.
According to a high ranking official, government feels that India can handle disasters of such range. Furthermore, if India accepts help from one government, then it will open offers from other governments as well. As a result, it becomes a diplomatic mess to refuse aid from some countries while accepting it from others.
Furthermore, it should be noted that this dilemma only occurs with foreign governments offering help but not if foreign individuals or NRIs want to help.
Image credit: Kerala Flood Relief by Ramakrishna Math, Koyilandy, 23 August 2018 (2nd Phase) image by Ramakrishna Math and Ramakrishna Mission Belur Math (Public Domain Mark 1.0)
Image Reference: https://www.flickr.com/photos/belurmath/43345878055
What's new at WeRIndia.com