ECI releases SOP for elections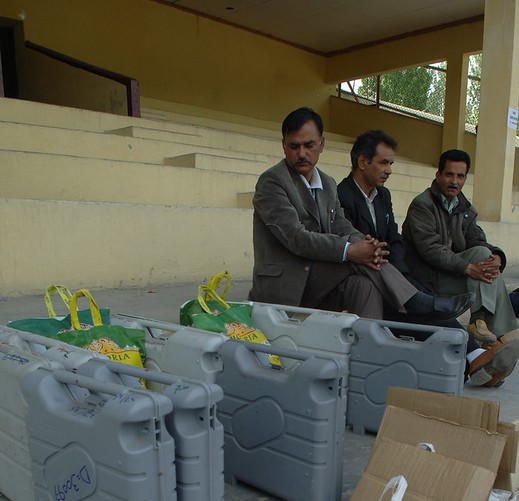 In the wake of Bihar elections, the Election Commission of India (ECI) issued standard operating procedure (SOP) to conduct general and bye-elections.
Bihar elections are due in October. Also, there is a vacant seat in Rajya Sabha due to the death of Amar Singh. The elections for the upper house are scheduled for September.
In this context, the ECI issued guidelines for conducting elections.
Here is a detailed list of SOP releases by ECI:
Everyone who is involved in election-related activity should wear a face mask or cover. Those handling EVM/VVPAT should wear gloves.
Large halls shall be used to maintain social distancing.
The option of postal ballot facility has been extended to

COVID-19

patients and possible infected people in addition to the people with disabilities and elderly citizens above the age of 80 years.
Thermal screening of voters shall be done at the entry point by polling staff or Asha workers. Sanitizer or soap and water shall be made available for handwashing at the entry of election or room. PPE kits shall also be made available.
People who have a higher temperature than the set norms at first reading will be checked again. If the temperature remains same, then they will be provided with a token to cast their vote at the last hour of the poll. They shall adhere to the COVID-19 related measures strictly.
States shall have a nodal health officer to supervise all preventive measures and ensure they are followed.
Only five persons are allowed for door-to-door campaigns. This number includes the candidate but excludes the security people.
Booth App shall be used at the possible polling stations.
Voters shall have to show their identity by lowering the facemask during the identification process.
Nominations forms shall be made available online for the candidates to take print and submit the form.
Image Credit: Public.Resource.Org / CC BY 2.0
Image Reference: https://www.flickr.com/photos/publicresourceorg/26914454263
What's new at WeRIndia.com