Citizenship Amendment Bill 2019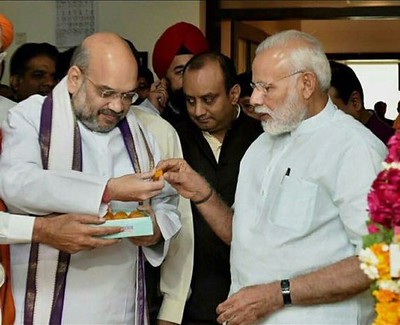 The Citizenship Amendment Bill 2019 passed in Lok Sabha Tuesday amid protests of the opposition parties. The Bill makes non-Muslim refugees from Afghanistan, Bangladesh and Pakistan who entered India on or before 31 December 2014, eligible for Indian citizenship.
These include Hindus, Sikhs, Buddhists, Jains, Parsis and Christians.
Yesterday the Bill was tabled by Home Minister Amit Shah in Rajya Sabha.
Opposition parties including the Congress protested the Bill saying that it is unfavorable to Muslims. It argues that the bill was an assault on the foundation of the Indian Constitution and secularism. It hurts the soul of India.
On the other hand, Amit Shah says it is not against Muslims of the country. They remain as Indians. There is no need for them to fear.
Shah said that their concern is on the minorities of Pakistan, Bangladesh and Afghanistan as the population of non-Muslims has been decreasing in those regions. This is due to their death, change of religion or flee to India.
That's why the Bill is made to make them eligible for Indian citizenship.
Shiv Sena decided not to participate in the voting in Rajya Sabha as Congress is opposing it and both formed the government in Maharashtra.
Finally, the Bill passed in Rajya Sabha.
Meanwhile, massive protests are held in northeast states like Assam and Tripura. They turned violent as well.
Several vehicles including ambulances were stopped by the protestors. Sources said that few people including an infant died due to this.
In Assam, several agitators, journalists and television crews have been injured in the clashes across the state.
To control law and order, the central government deployed paramilitary personnel in Assam and Tripura.
In the wake of severe protests, internet services have been suspended for the next 24 hours in Assam.
Image credit: Sudhanshu Trivedi with PM Modi and Amit Shah image by Gieve Grand is licensed under CC BY 2.0
Image Reference: https://www.flickr.com/photos/153585104@N05/35760794003
What's new at WeRIndia.com