Centre bifurcates Jammu & Kashmir and revokes Article 370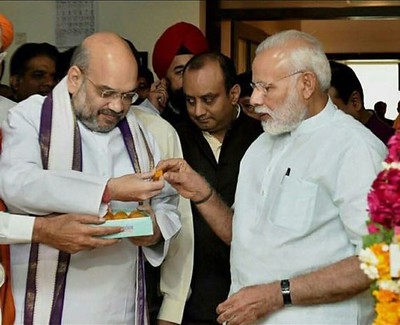 The central government in the protests of opposition has taken a historic move of bifurcating Jammu and Kashmir and revoked Article 370.
Yesterday, Amit Shah, the Union Home Minister announced that Modi government is revoking the powers of Article 370 which grants special status to Jammu and Kashmir.
Interestingly, the government used Article 370 to make it inoperative in Jammu and Kashmir. Amit Shah invoked certain sections of Article 370.
Section 3 of Article 370 authorizes the President to declare the special status inoperative anytime. It says that President may, by public notification, declare that this Article shall cease to be operative from a certain date as he may specify.
The government needs a constitutional amendment under Article 368 if it wants to scrap Article 370.
Thus, instead of scrapping the Article, the Centre used the power given to the President by the same Article to make it ineffective immediately.
A bill was passed in Rajya Sabha to bifurcate J&K into two Union Territories, Jammu and Kashmir with a legislature and Ladakh without legislature.
India has now nine Union Territories and 28 states. The Governor of Jammu and Kashmir will be its Lieutenant Governor.
Now with the revocation of Article 370, Jammu and Kashmir will have no special powers as they had in the past. The citizens have only single citizenship and tricolor will be the only flag. Minorities like Hindus and Sikhs will be eligible for 16 per cent reservation.
People from other states can now buy land or property in Jammu and Kashmir. RTI is applicable. Assembly duration will be five years where it was six years in the past.
Right to Education will be applicable to all children in the state like remaining states of the country. Women will continue to retain their rights and Indian citizenship even if she marries a person from other state or country.
Indian Penal Code and the Indian Constitution will be applicable to the state. Article 35A will also cease to have to any effect.
Image credit: Sudhanshu Trivedi with PM Modi and Amit Shah image by Gieve Grand is licensed under CC BY 2.0
Image Reference: https://www.flickr.com/photos/153585104@N05/35760794003
Recent Posts

Pay your loans, credit card bills, and other

PotHoleRaja developed GridMats technology and patented it.

To help farmers improve the shelf-life of their
What's new at WeRIndia.com