Can't disqualify 'criminal' politicians: SC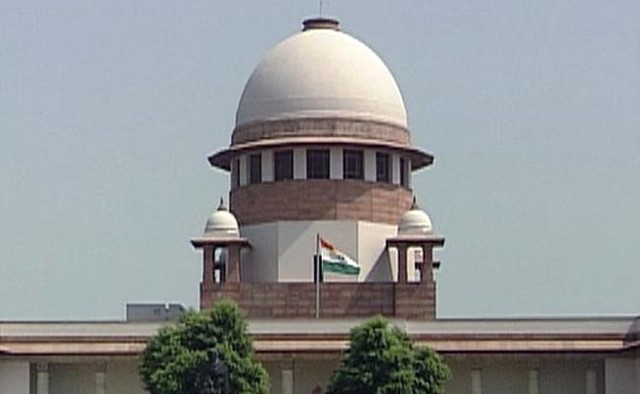 The Supreme Court says that it can't disqualify lawmakers that are facing criminal trials. The decision has been left it to the wisdom of the Parliament and a law should come up to deal with the issue.
However, the candidates facing criminal trials and the political parties on which the candidates will contest in should give wide publicity about the pending criminal cases before contesting in elections.
This must be announced clearly in both print and electronic media.
The Apex Court also said that such publicity must be given after the candidate files his or her nomination papers.
Earlier, the SC had heard of some petitions seeking to disqualify lawmakers who are facing criminal cases from contesting in elections.
However, the court observed that it can't disqualify the candidates who are facing the criminal trials by entering the legislative arena.
In this regard, the court issued the above directive to the political parties and the candidates. A Bench of judges said that the Parliament must make laws to prevent persons with serious criminal charges to contest in elections or be part of the law making process.
As criminalization of politics is a hit to the roots of democracy, the Parliament should take necessary measures to control it.
And the candidates who are contesting in the elections with pending criminal cases against them should clearly specify their criminal antecedents in affidavit in bold letters.
The political parties that gave ticket to such candidates to contest on behalf should also put up this matter on their websites so that information will be given to voters and they can decide.
The court says that if a law is made by the Parliament on this menace, the country will be free of corruption and criminalization.
Image credit: supreme-court-650-400_650x400_71461841002 image by BMN Network is licensed under CC BY 2.0
Image Reference: https://www.flickr.com/photos/152975694@N02/36004822620
Recent Posts

The Union Cabinet approved amendment to DICGC Act

Muzigal is an online platform that connects music

IRCTC announced a video contest for people.
What's new at WeRIndia.com