Biometric Visas to Indians by France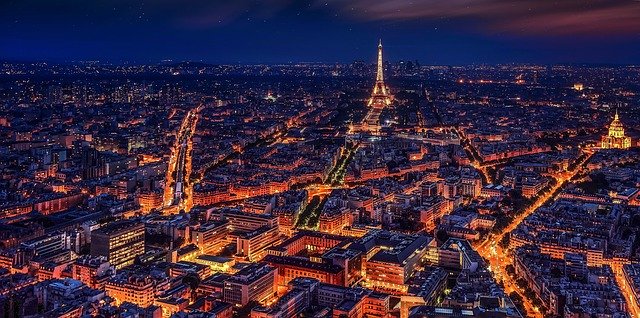 In accordance with all other countries of Schengen Area i.e. Europe, France is going to introduce the issuance of biometric visas to Indians from November 2, 2015. The decision enables easy travel in Europe and assist travelers to get long-term visas in a simpler manner. Being a global tourist spot, France attracts around 300,000 Indian tourists each year.
In this regard, the regular Indian visitors to France will be issued 3 or 5 year circulation visas. For this, extra VFS centres will be opened throughout the country to confirm the best immediate services to aspirants. Now the number of VFS centres are 14 including the fresh centres that have been opened. These include: Delhi, Mumbai, Kolkata, Bengaluru, Chennai, Hyderabad, Ahmedabad, Chandigarh, Jaipur, Cochin, Pune, Goa, Jalandhar and Puducherry.
According to a statement released by the French Embassy, all the applicants excluding children below the age of 12 years (as they are exempt from this process) can now visit any of the listed VFS centre as per their choice to record their biometric data. The recorded data will be stored for a period of 59 months so that all the applicants need not visit the centre again to renew their visa.
Moreover, this data will be valid throughout this period for not only in France but also for all Schengen Area countries, likewise the data recorded by other Schengen Area country countries will be valid for France as well for a period of 59 months.
India will join countries which are already using this system. Countries like the UK and the US have been implementing the biometrics system in India since a long time. The conversion to biometrics will not affect the visa fees and visa issuance period, which is a maximum of 48 hours for India in the cities such as Delhi, Mumbai, Bengaluru, Kolkata and Puducherry where a consular office exists and for other centres it is 72 hours.
Image by Walkerssk from Pixabay (Free for commercial use)
Image Reference: https://pixabay.com/photos/paris-france-eiffel-tower-night-1836415/
Recent Posts

Amla Magic: 8 Ways Indian gooseberry transforms your hair

Here are 8 effective ways to incorporate Amla into your hair care routine.

BJP's Ishwar Sahu, a riot victim, triumphs in Chhattisgarh's Saja constituency

During the election campaign, Ishwar Sahu did not shy away from addressing the tragic events.

Bhopal's Sankat Mochan Hanuman temple dresses Gods in warm attire

In a unique and heartwarming gesture, the Sankat Mochan Hanuman Temple in Bhopal, Madhya Pradesh, has adorned idols of gods, including Lord Hanuman, Lord Ganesh, and Lord Shiva, with warm clothes to shield them from the cold winter air. A video capturing this thoughtful act shows the deities donning shawls and cozy attire inside the temple, reflecting a blend of spirituality and seasonal care.
What's new at WeRIndia.com