Bharat Bandh today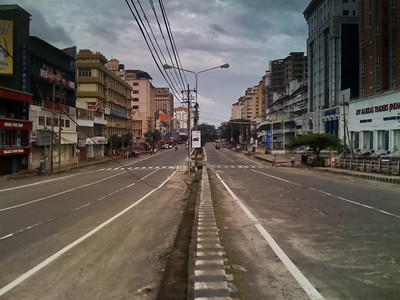 Petrol prices are increasing rapidly day by day in the country. In order to protest against these prices, the opposition Congress party has called for a Bharat Bandh today.
Moreover, the constant decline of the rupee value against US dollar is also another major problem in the country.
Though the main intention, according to congress, is not to cause any inconvenience to the common public in the country, nationwide shut down is expected.
As per the Congress party, the bandh will be observed from 9:00 a.m. to 3:00 p.m. in several states across the country including Karnataka, Maharashtra, Tamil Nadu, Bihar, Odisha and other regions where the regional parties support it.
Around 20 Opposition parties are supporting this bandh. These include SP, DMK, BSP, TMC and RJD.
However, some political parties are not joining the bandh as the call was given by Congress party despite they are against the skyrocketing fuel prices. Aam Aadmi Party(AAP), Biju Janata Dal (BJD), Telugu Desam Party (TDP) and the Telangana Rashtra Samiti (TRS) are some of the parties that are not supporting the bandh call.
The bandh mainly will hit the region where the call is being supported by local parties. Already, the state government of Odisha issued a directive to remain schools shut down today. In Karnataka, many schools and colleges declared holiday due to lack of means of transport.
The schools and colleges already decided to compensate this holiday by having a full-day class on September 15. And the exams which are scheduled today are being postponed to another day.
Yet, many private schools do not want to participate in the bandh as it may affect the interests of students. The heads of these educational institutions have discretionary powers whether to give a holiday or not.
All cab and taxi services support the bandh but decided to go to their work for the convenience of public. Similarly, metro services will not be affected.
Image credit: Marine Drive on Bharat Bandh image by Liji Jinaraj is licensed under CC BY-SA 2.0
Image Reference: https://www.flickr.com/photos/karmadude/4763570931
Recent Posts

As you know, cricket is one of the

Although gambling is prohibited in India, this does

Pushpa Bhatt recently participated in the Ladakh ultramarathon,
What's new at WeRIndia.com