Anti-defection law revisiting refused by Supreme Court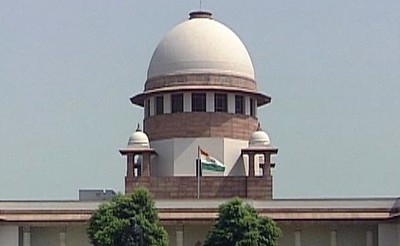 Supreme Court yesterday refused to revisit the judgment on anti-defection law verdict of 1996. The pleas filed by Amar Singh, Jaya Prada and Pyarimohan Mohapatra was disposed by the bench headed by Justice Ranjan Gogoi. The Bench stated that the petitioner MPs who filed the pleas have already completed their tenure and the bench was not answering the question considering it would more apt to not answer the question.
The 1996 verdict holds that a nominated or elected lawmaker of a political party is still bound by its whip even after his or her expulsion. Both Amar Singh and Jaya Prada were the members of Rajya Sabha and Lok Sabha respectively. They were expelled by Samajwadi Party in 2010. Mohapatra was expelled from BJD in 2012. They filed a plea fearing their disqualification after expulsion questioning whether expelled legislators are bound to the whip of the party on whose ticket they got elected.
As per the verdict of 1996, the expelled lawmakers remain to be the part of the party ticket they get elected. Yet, the Supreme Court decided that if an expelled member confronts a party whip he or she could be disqualified under the law.
Both the petitioners had argued that the explanation of the anti-defection law and the 1996 ruling of G Vishwanathan case does not apply to them since they did not resign from the party on whose ticket they got elected. According to the explanation of the anti-defection law, elected or nominated member of a political party remains to be in its control even though the member is expelled from the party.
After the expulsion, both MPs sought interim stay on the probable action that can be taken against them. The Supreme Court in 2010 issued directions on the plea of petitioners not to take any action against them under the anti-defection law when they are confronting a party whip. Before disposing of their plea by the Apex Court, both the leaders argued that the anti-defection law could be only be used against those who either defect from the party or defy its whip while being in the party.
Image credit: supreme-court-650-400_650x400_71461841002 image by BMN Network is licensed under CC BY 2.0
Image Reference: https://www.flickr.com/photos/152975694@N02/36004822620
Recent Posts

The clay pressure cooker of Orgolove retains nutrients

KT Chai Masala receives orders through the Facebook

For many artists, their creativity and skills take
What's new at WeRIndia.com