Abhinandan – Nation's Hero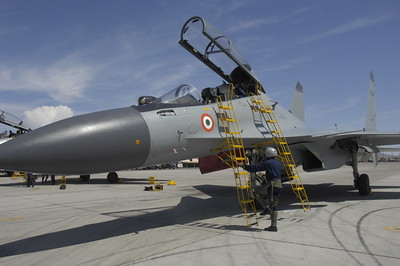 Indian Air Force (IAF) pilot Abhinandan Varthaman that was captured by Pakistan reached homeland safely.
It is a great victory to the country.
Abhinandan Varthaman, this brave nation's hero is now the talk of the country.
Despite being captured by enemies; he did not lose his courage. Nor did he reveal any of the country's security information to Pakistan.
Abhinandan unfortunately, landed in the Pakistan-Occupied-Kashmir due to his plane crash while he was on a mission in chasing back the intruding planes.
When he questioned the people there whether he was in India or not, he came to know that he had fallen in the land of enemies, he rushed to a nearby pond, tore the important maps and submerged them in the water.
He even swallowed some crucial documents and did not allow enemies to obtain vital information.
When the locals thrashed him, he fired his pistol into the air to scatter them.
Not just that, even in the situation of being driven by the Pakistan army officials, he kept calm and held his head high.
The brave hero and daring IAF pilot remained balanced throughout his interrogation. He refused to give details related to his family, native place and India's mission.
Wing Commander Abhinandan is a good example of the true spirit of a soldier. He remained cool even in the situation of life and death without caring of the torture of enemies.
Abhinandan's father is Simhakutty Varthaman, a retired Air Marshal. His grandfather was also in the IAF.
If he was not released by Pakistan, his old parents, wife and his children could have been orphaned. However, he did not care about it all for the sake of the country. Bravery and patriotism are in his blood. Salute to this brave hero!
Image credit: Indian Air Force maintainers prepare their Sukhoi Su-30MKI (NATO reporting name: "Flanker-H") image by Robert Sullivan (Public Domain Mark 1.0)
Image Reference: https://www.flickr.com/photos/my_public_domain_photos/48902930787
Recent Posts

Although gambling is prohibited in India, this does

Pushpa Bhatt recently participated in the Ladakh ultramarathon,

SANECO is a unique waste management system. 
What's new at WeRIndia.com