New Date Confirmed for SPiCE India 2020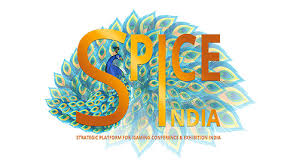 The world is currently in a bit of chaos where events and social gatherings are concerned, which has left many bands, sports clubs, entertainers and more to reschedule live dates in front of crowds. One of the events which had to be postponed due to the outbreak of coronavirus, is SPiCE India. While many other events have yet to confirm new dates for avid fans though, SPiCE has now set forth its upcoming dates.
Set to be the 3rd Annual Edition of SPiCE, this event operates as the largest and most prominent gathering of gaming professionals and stakeholders in the Indian subcontinent. Yet, rather than risk those people conglomerating together at this moment in time, the new dates for the event have been confirmed as August 26 to 28. Everything will still take place at the Goa Marriott Resort and Spa.
Over the three-day event, delegates will get the opportunity to experience various things, including both pre and post event parties, an awards ceremony, a poker tournament and various discussions by speakers of the highest calibre that are bound to leave a lasting impression.
Anyone who had previously booked tickets to attend the original event scheduled for March 2020 will be able to utilise the same passes for the rescheduled event in August. For those still wanting to participate in the event, tickets are now on sale for the August 2020 dates.
What to Expect from the SPiCE 3rd Annual Edition Event
Once you book your place at the 3rd ever SPiCE event, you'll have the chance to witness and benefit from the following:
· Commercial opportunities · Learning and understanding about the current gaming regulatory framework within India
· The possibility of expanding your own business footprint
· The ability to collaborate with industry counterparts
To proceed with growing your own gaming business within not only India, but Asia, Europe, Africa and beyond those continents, you can contact the Eventus International Marketing Director, Lou-Mari Burnett.
Gaming is something that pretty much succeeds in every country around the world, be that in the video game sector or the gambling sector for example, players are always willing to experience different types of games. If you'd like to involve yourself in an online gambling site, then we can recommend finding a great platform through the Silentbet.com online website, which reviews not only casino sites, but poker rooms and sportsbooks in the online world. Visiting this site will allow you to see different gaming and betting sites and then find one that appeals to you and your preferences the most. You may also find some bonus offers to take advantage of there, too.
The Eventus International brand, which is operating the SPiCE 2020 event, connects leaders with other leaders, helping to turn opportunity into possibility. Vast networks are utilised in order to create forward thinking summits, aligning the best industry practice and development with empowering content. Therefore, any company or individual attending the SPiCE 3rd Annual Edition event in India will be able to benefit from the company's expertise in this area.
Recent Posts

At CueMaths, we present a step-by-step guide for

Abhijita is studying class 2. She wrote a

Plastics for Change India Foundation aims to recycle
What's new at WeRIndia.com