Internet Traffic and Demand on Online Services in India Increase During COVID-19 Crisis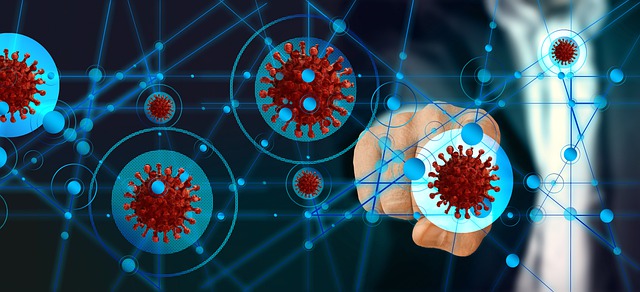 On March 24, the Indian government announced the implementation of a 21-day lockdown to help control the spread of COVID19 in the country. Since then, people are only allowed to go out to get essentials like food and pharmaceuticals.
Indians have started to remain in their homes and many are also now working from home. Because of this, more people are now on the internet. Many are online because they need to continue working despite the circumstances to make a living.
There are also more people online to simply remain connected to the outside world and to entertain themselves. The internet is a great place to check for entertainment sources like Netflix, Facebook, and even games like 10Cric slot games.
Communication platforms like Zoom have also experienced a spike on traffic since many people are now working from home. So far, Zoom is handling the situation well and overall, the internet doesn't appear to be breaking.
Gaming online has also increased. Since the start of the year, many gaming companies or casinos have already experienced a spike in their traffic. Online casinos, in particular, mainly experienced this when sports events started to get canceled.
As early as the first week of March, many sports leagues and associations from around the world have already canceled or postponed their sports events scheduled in March or April. Since then, people are left with only a few sports to wager on and because of that, many turned to online casino gaming instead.
It is expected that online casinos will continue to experience a spike in traffic at least for the next two months. The problem that could arise here is that the economy of many countries is affected by the lockdowns implemented. This could mean that eventually, people may run out of money to spare for their gambling activities.
Still, people are going to online casinos to simply entertain themselves or even be social. There are online casino games that can be interactive. It's still a great way to bond with friends and family, even if they live far away.
Aside from those reasons, people are now also turning to online shopping services to get their needs. More people are now relying on delivery services and this means that there is a big surge when it comes to online grocery orders.
LocalCircles conducted an online survey regarding this. They found that 79 percent of delivery of groceries that are ordered online are delayed or have been canceled. Only 21 percent experienced a smooth transaction and timely delivery of their goods.
Online grocery stores are upfront about the difficulties that they are experiencing regarding the fulfillment of orders from their customers. They appear to be overwhelmed with the sudden influx of orders but they are saying that they are working on the issues they are facing.
One of the issues that were talked about by K Ganesh, a promoter of Big Basket, an online grocery store. He said that their delivery employees were experiencing restrictions and hardships on making their deliveries. Some were reported to have been harassed by the cops but this was immediately remedied. The police already issued a statement that all officers are already oriented about this.
You may think that people would rather go outside and buy goods on local retail stores instead, but even the ones who do this are now encountering problems when it comes to supplies. Apparently, essential items are now becoming hard to buy.
In the next few days or weeks, it's still likely that people will attempt to order goods online. Online delivery services like Big Basket and Grofers have committed to work on keeping up with the demands of the public these days.
Now, whether the Indian government will extend the lockdown or not remains a question. However, this is likely going to be the case as COVID 19 cases in the country pass 6,000. Over 200 deaths have been reported and the daily cases don't appear to be decreasing just yet.
If in case the government decides to extend the lockdown period, it's possible that there will be fewer restrictions. However, this will still depend on how the crisis will go about in the next few days.
An extended lockdown would mean people will still continue to use the internet for work, communications, and entertainment purposes. Network providers in the country are saying that they are handling this fine. Many are worried about how this crisis could break the internet, but so far, there's no major problem with this yet.
Image by Gerd Altmann from Pixabay (Free for commercial use)
Image Reference: https://pixabay.com/illustrations/corona-coronavirus-digitization-5073359/
What's new at WeRIndia.com