Best bed frames in India 2020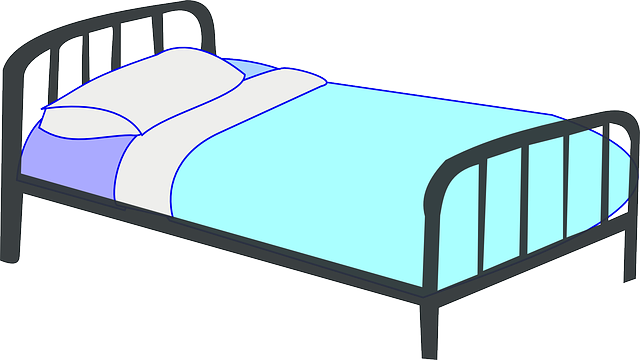 Our bedroom is the most personal and important room in our home and the bed is the staple of the bedroom. After a long and tiring day, people just want to come home, lie down, and relax on their beds. It is said that the mattress is the most important part of the bed, but the frame is equally important in giving us comfort and relaxation. The material of the bed frame, the size of the bed, the type of the frame, etc. Makes the bed unique.
So, let's have a look at the best Bed frames available currently in India
1. Furniture Kraft: Kansas Wooden leg
In this, the frame is large, but at the same time, light and easy to move. The legs of the bed are made out of wood and additional metal supports are also provided to support the weight. Rubberwood is used for the corners. It is durable and the quality of wood is good. It also comes with a 3-year warranty.
2. Wakefit: Sheesham Wood bed
The frame is made out of Sheesham wood, which gives it protection from termites. Sheesham makes the bed durable and long-lasting, also giving a glossy finish when polished. It is also easy to assemble and 6.5 feet long. To add to this it has a great load-bearing capacity and comes with a 3-year warranty.
3. HomeTown: Bolton king bed
This bed frame is made out of pressed engineer wood and comes in beautiful wenge color. Made with a king-sized frame, and It is one of the most elegant beds on rent. Made with engineered wood, it is quite durable and long-lasting. This bed also comes with a storage area inside the bed and on the headboard side as well.
4. Camabeds: Single rollaway bed
It is a foldable cot bed, which is ideal for bachelors and children. As an additional advantage, if you are on a crunch budget, you can select this and double it up instead of getting a sofa on rent. They have a 150 kg load-bearing capacity and
come with a foam mattress. It is a space saver and also comes with a one year warranty.
5. The original Bedstead company: Iron bed
The entire frame of this bed is made up of metal. This bed comes in varying sizes to please all customers. The central frame of the bed is made with sprung slat technology which is the first in India. It is very easy to assemble and comes with a whopping 5-year warranty. There may be some squeaking sound if it is maintained properly.
6. Capital: Poster bed
They are considered as extravagant beds, they are named such because they have 4 posters on each corner of the bed. At the top, there is a frame connecting all the posts One can hang curtains from these frames for additional privacy. This is basically a wooden bed made out of a durable plywood frame.
7. Sahni: Platform bed
A platform bed is a regular bed with the center bed outline raised for specific tallness. They have a strong rectangular structure accompanied by a wooden panel as a headboard. The headboard is made up of Sheesham wood and the center of the bed is made up of a mixture of Genuine wood for exteriors and plywood for the rectangle. They also have storage within the bed and come with a 3-year warranty.
Conclusion:
So, these are the different types of bed frames available along with the brands that endorse them. We hope this article helped you in figuring out which would be the bed frame most suitable for you.
Foto di Clker-Free-Vector-Images da Pixabay(Free for Commercial Use)
Image Reference: https://pixabay.com/it/vectors/letto-telaio-metal-cuscino-304051/
Recent Posts

Government bans 14 FDC drugs

The government's action to ban these FDC drugs has received positive feedback from the All India Drug Action Network.

The root cause for Odisha train accident

Railway Minister Ashwini Vaishnaw attributed the root cause of the triple train disaster to a malfunction in the electronic interlocking system.

Police fined a woman performing stunts on car bonnet

In Prayagraj, police fined a woman who performed stunts on a moving car. She danced on the car bonnet without taking any precautions. As soon as the video went viral, police identified the woman and slapped her with a fine of ₹15,500.
What's new at WeRIndia.com