Ill effects of eating excess tomatoes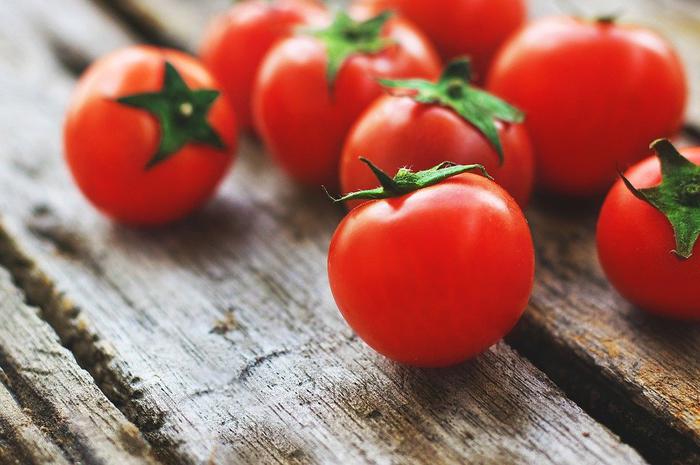 Tomatoes are good for health. Many people consume them in various ways including curries, salads, sauces etc.
Some people prefer to have them raw.
While tomatoes have several health benefits, consuming them in excess quantity might have several ill effects.,
Here is a list of some harmful effects:
Consuming excess tomatoes can upset your stomach especially if you are suffering from irritable bowel syndrome. They can worsen your symptoms. Excess consumption may also lead to diarrhea.
Tomatoes may cause urinary troubles due to their high acidic nature. You may have bladder irritability and even inconsistency of urine with excess consumption. Their high acidic nature can also lead to gastric reflux.
Tomatoes are rich in potassium, so they are not good for people who are suffering from kidney problems. They also have oxalate content; hence there is an increased risk of forming kidney stones for people who eat a lot of tomatoes.
Raw tomatoes may not harm people with high blood pressure levels, but canned tomatoes or tomato soup have a high amount of sodium that can increase your blood pressure. Hence such people should restrict their use of tomatoes especially canned ones.
Tomatoes can trigger allergic reaction in people who are allergic to histamines. These allergic symptoms range from allergic dermatitis to breathing problems.
Excess tomato use can also increase the risk of arthritis, muscle cramps and joint pains in some people as per some studies.
Some studies show that excess consumption of tomatoes in cancer patients especially when they are under treatment like chemotherapy affected them adversely. It even worsens the symptoms of prostate cancer.
People with stomach ulcers and bleeding disorders should have to use tomatoes carefully.
As per the opinion of some experts, tomatoes can trigger the symptoms of migraine as well.
Health experts suggest that excess use of tomatoes is not good for pregnant women and lactating mothers. Even diabetic patients should use them moderately.
Image by Ernesto Rodriguez from Pixabay (Free for commercial use)
Image Reference: https://pixabay.com/photos/tomatoes-tomato-cherry-4238247/
Recent Posts

Prediabetes does not have clear symptoms.

Unclaimed deposits with both public and private banks

Meenakshi Walke was a homemaker. But now, she
What's new at WeRIndia.com