Easy ways to get rid of red spots on skin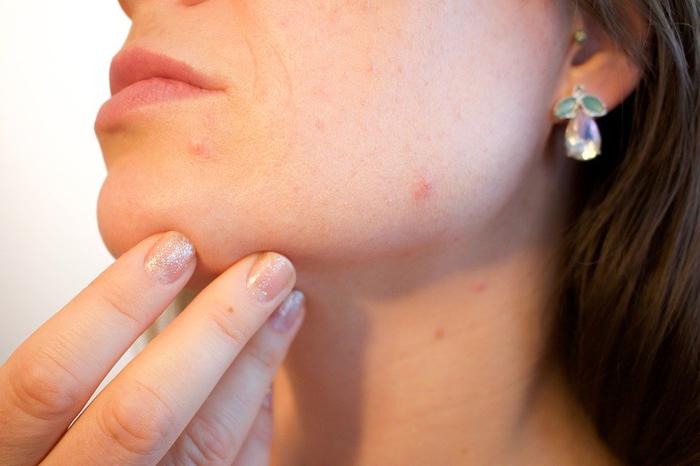 Do you have red spots on your skin and your face that ruins your look and beauty? These spots, which can be as annoying as pimples or acne of the face, can be a commodity for people with sensitive skin or skin prone to acne.
These spots are not easy to spot with the eye, but its initial symptoms can be indicated by a number of factors such as itching, inflammation, and a slight redness on the face. They may occur due to hormonal imbalance, insect bites, blood spots, birthmarks, or chemical or skin reactions.
It is important to take care of these spots, since they sometimes lead to serious issues of the skin. Some home remedies are as follows:
Take five to six spoonfuls of baking soda and mix with coconut oil, making a thick paste of the two ingredients. Apply to the marks and wash off after fifteen minutes, and apply daily thereafter.
Use one lemon and squeeze the juice, applying with a cotton ball and then waiting for fifteen minutes. Wash off with cold water afterward. Doing this daily can remove the spots easily.
Take two spoonfuls of sandalwood powder and add some milk into it. Mix both ingredients so that they make a thick paste. Apply this to the red spots and then wash it off with cold water later, and wipe with a damp cloth.
Take one tomato and squeeze out the juice, and then add one spoonful of lemon juice to the mixture. Apply this to your face and then wash off with cold water afterward. Using regularly can remove the spots with ease.
Take two spoonfuls of Multani mitti, or Fuller's earth, and add some milk to it. Mix the ingredients together and apply it to your face. Concentrate more on the red spots and allow it to dry in natural air. Wash this off with cold water afterwards.
Take half of a potato and grate it, extracting the juice. Apply this on the face marks, rubbing it in for a few minutes. Wash this off the face after fifteen minutes, and use daily to rid the spots.
Take one banana peel and rub it on the spots for ten minutes, then rinsing off the area with some clean water and patting it dry. Another remedy concerning banana peels is cutting a small piece off of one peel and massaging it over the red mark, then bandaging it and leaving it overnight. Wash it in the morning afterward.
Take some apple cider vinegar and apply it on the red marks with a cotton ball. Massage it in for ten minutes and then wash it off with cold water afterwards. Use remedy twice daily to get rid of the red marks for good.
Image by Kjerstin Michaela Haraldsen from Pixabay (Free for commercial use)
Image Reference: https://pixabay.com/photos/acne-pores-skin-pimple-female-1606765/
Recent Posts

The government rolled out the ONDC initiative in

The function of the salivary gland is impaired

Shubham Saini runs a tea stall named Frustrated
What's new at WeRIndia.com