Things billionaires won't tell you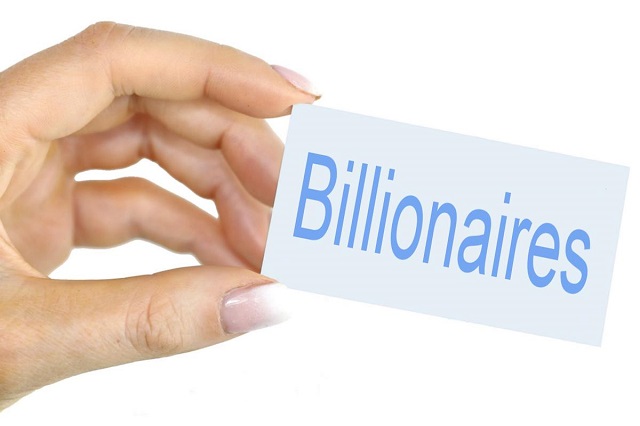 Here are some things that billionaires don't tell you about themselves.
Richer and Richer
According to the 2015 billionaire report by UBS/PwC, the past 35 years has witnessed amazing wealth generation by billionaires. In this period 917 self-made billionaires have made fortunes. Most of them achieved billionaire status with the industrial innovation.
A million is not what it used to be
According to real-estate website Trulia, a million is no longer considered as large as it was. Being a millionaire no longer means you are rich. Billionaires don't exactly see millionaires as an equal.
A men's place
The billionaire crowd is actually extremely male dominated. There are 2,039 male billionaires in the world in 2014. However, there are only 286 female billionaires in 2014. 87.7 percent of the total billionaire wealth of $7.3 trillion is by men.
The head start
Most billionaires are among its well educated crowd. Most billionaires were actually born with some sort of head start. They are born into upper middle class. Being a millionaire is one of the biggest head starts that most billionaires have.
Money becomes pointless
Donald trump, a billionaire offered to build a $100 million bathroom for the white house in 2011. That is nothing compared to what many billionaires spent without thinking. This goes to show that money becomes meaningless to billionaires.
Image Reference: Valuewalk
Recent Posts

Not only will people in Maharashtra pay the

Ekta Bhyan has participated in the 2018 World

The SCSS can be opened in any bank
What's new at WeRIndia.com